Date
Wednesday, Sep. 22, 2021
3 - 5 p.m. PST
Who's Invited
Campus Community
Join us for the Women and Leadership Series Book Club: Living When Everything Changed: My Life in Academia by Mary Kay Thompson Tetreault.
You will be invited to both events upon registration:
September 22: Guided Book Discussion
October 13: Book Discussion and Special Opportunity of Q&A with Author, Dr. Mary Kay Thompson Tetreault.
RSVP by September 16 to receive a copy of the book! Registration for the book club is closed after September 16.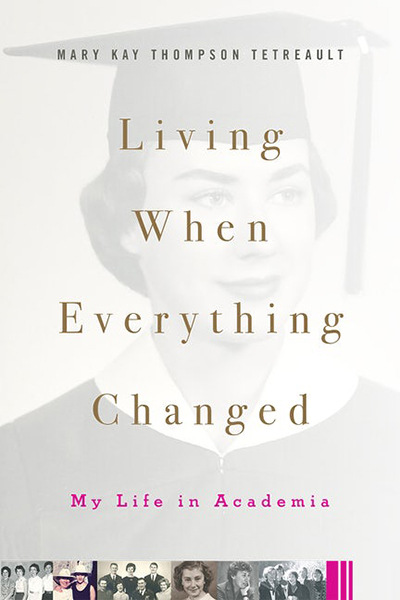 In this compelling memoir, Mary Kay Thompson Tetreault describes how a Catholic girl from small-town Nebraska discovered her callings as a feminist, as an academic, and as a university administrator. She recounts her experiences at three very different schools: the small progressive Lewis & Clark College, the massive regional university of Cal State Fullerton, and the rapidly expanding Portland State University. Reflecting on both her accomplishments and challenges, she considers just how much second-wave feminism has transformed academia and how much reform is still needed. 

With remarkable candor and compassion, Thompson Tetreault provides an intimate personal look at an era when both women's lives and university culture changed for good.
About the Author:
Dr. Mary Kay Thompson Tetreault is Provost Emerita at Portland State University in Oregon. She has also served as the Vice President for Academic Affairs and Dean and Professor at School of Human Development and Community Service at CSU Fullerton. She is the author or coauthor of several books, including The Feminist Classroom: Dynamics of Gender, Race, and Privilege.