Date
Mon., Nov. 15. - Mon., Dec. 13. 7 a.m.-7 p.m. PST
Location
University Student Center
Who's Invited
Campus Community, Alumni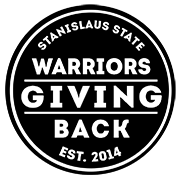 'Tis the Season of Giving! This project is focused on gathering wish list items from local elementary-aged children, placing them on 'tags' to be hung on our Giving Tree, and enticing students, faculty, staff, to 'adopt' at least one tag to fulfill the wish upon it.
Donation Period: Monday, Nov. 15 through Monday, Dec. 13
The tree will be located by the SC Service Desk starting Nov. 15.
Check the SC website for more details!
Please be prepared to follow safety protocols when entering buildings on campus, including physical distancing, wearing a face covering, and filling out a quick daily self-screening form.