Date
Friday, Oct. 29, 2021
12 - 1 p.m. PST
Who's Invited
Campus Community, Alumni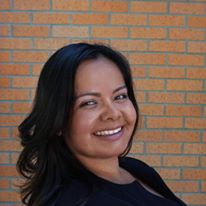 Women's Campus Connection Speaker Series - Planting Seeds with Erica Ayala. 
Erica Ayala is one of Stan State's remarkable alumna Warriors who exemplifies true commitment to creating opportunities for the next generation of community leaders. 
She holds a double bachelor's in Communication and Gender Studies from California State University, Stanislaus and a Masters of Arts in Leadership from Saint Mary's College of California where she penned her thesis, "Invest and Empower Young Women of Today." She is the Founder and Executive Director of Invest In Me, named non-profit of the year in Stanislaus County in 2021.
Erica's passions are developing leadership and access to youth, health equity issues and elevating the people of California's Central Valley. Erica's service to her community includes serving on the Downtown Revitalization Committee for the City of Patterson where she resides with her husband and two children, Amaya and Ezekiel.  She currently works for Blue Shield of California in the region of Stanislaus and San Joaquin Counties as the Community Engagement Manager.
Erica's dedication to her community has been acknowledged by various awards including Modesto Junior College's Community Women's Empowerment Award, Stanislaus County Commission for Women's Outstanding Women of Stanislaus County and Modesto's Bee's 20 Under 40 leaders.