CSU announces students and employees must be fully vaccinated by Sept. 30. Safe, free and effective COVID-19 vaccines are available to everyone age 12 and up. Visit myturn.ca.gov
Return to Campus
Stan State is in a phased recovery of operations due to COVID-19. Below is an overview of our current policies and protocols.
COVID-19 vaccination will be required for all students, faculty and staff returning to campus in the fall.
Submit the Daily Screening Form before traveling to campus each day.
Monitor your symptoms, stay home if you're sick and report positive cases.
Everyone must wear face coverings, regardless of vaccination status, in classrooms and all campus buildings.
Maintain at least 3 feet of physical distancing, where possible, when indoors and outdoors.
Unvaccinated individuals must test every week.
All staff members are expected to transition to a hybrid schedule effective the week of Aug. 9.
Offices will reopen for regular hours on Wednesday, Aug. 18.
These will continue to be adjusted as the public health situation changes.
COVID-19 Protocols
& Resources
This website provides the latest information about the University's response to the spread of 2019 Novel Coronavirus (COVID-19) along with campus protocols, guidance and resources for the campus community.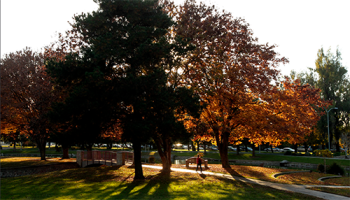 Support
Daily Screening Forms & Protocols
Do Your Part
Do your part to stop the spread of the COVID-19 pandemic.