Get ahead with Extended Ed!
---
Open University​
 
First day of class/registration begins Aug. 24
Late registration: Sept. 9-21
The Open University program offers educational opportunities for non-admitted students wanting to update their professional skills, make a career change or try out college-level academic classes. 
Bachelor's Degree Completion Programs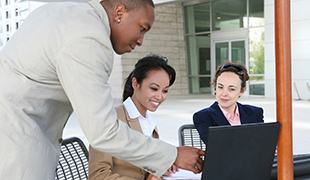 Affordable. Accelerated. Accomodating.
Have you started your degree
and need a quick and flexible way to finish it? 
Complete your bachelor's degree
in these majors within 18 months:
Criminal Justice
Social Sciences
Health Science
---
Begin your path to success by choosing from these categories:
In partnership with the College of Business Administration and the College of Science, UEE offers three master's degree programs to help you advance in your career. 
If you're looking to change your career or finish what you started, UEE offers four accelerated bachelor's degree programs at the university's Stockton Center that allows you to earn your degree in 18 months or less.
Summer Session and Winter Intersession give admitted and non-admitted students a chance to get ahead in school with a variety of options to fit your schedule.