Individual tours are for prospective students and their families or friends. In addition to strolling through our beautiful campus, you will also have the opportunity to visit your major's department and meet with one of our admissions counselors. Each prospective student coming should register (you can register for the same time as long as it does not exceed our capacity).

Please note: Individual tours arriving more than 10 minutes late will result in a tour cancellation. You will, however, be able to take a self-guided tour with a campus map and information.
Summer Tours
Monday - Friday
June 3 - August 14
Summer Tour Walk-in Hours
Wednesdays and Fridays
10 a.m. - 12 p.m.
Call (209) 667-3811 or email CampusTours@csustan.edu to make a reservation for a tour.
Fall tours will be posted in early September.
Where to find us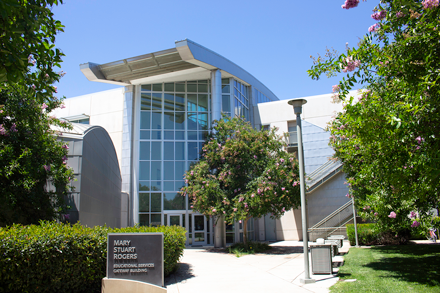 You can find the Admissions & Outreach office on the first floor of the Mary Stuart Rogers Building, Suite 140. If you have scheduled an individual tour you can come here to get a temporary parking permit. This is also where your tour will begin.