Conference Postponed
We have decided to cancel the Trans Conference scheduled for March 20 in the Veterans' Hall. We have multiple speakers, vendors and attendees coming in from counties that have documented COVID-19 cases and feel that this in the most prudent decision to make at this time to avoid additional exposure in Stanislaus County.
We made this decision in conjunction with University and County administration, following the guidelines for large events that were recently updated by the California Department of Public Health. Although disappointed, we believe it is the best decision at this time. The conference will be postponed to the fall and we will contact folks to let them know the date and when registration is open.
Much thanks,
Dr. Vickie Harvey
​VHarvey@csustan.edu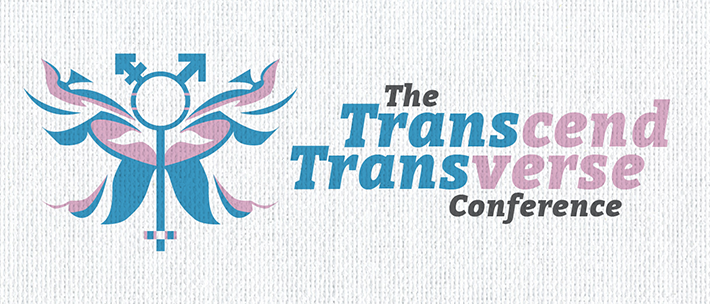 Trans and Gender Non-Conforming Needs
in the Central Valley and Beyond
This is the 3rd annual Transcend-Transverse Conference sponsored by California State University, Stanislaus. This conference is focused on professional development for educators, social workers, counselors and community professionals to increase their knowledge, skills and awareness of transgender and gender-nonconforming youth. Transgender youth face profound challenges and experiences striking disparities in areas such as quality of education, access to health care services, mental health care and other areas of livelihood. Research reveals that many trans youth and young trans adults routinely encounter an educational and health care system that are ill-prepared to provide culturally competent care and services and create environments that affirm the gender identities and expressions of trans youth.
---
Learning Objectives
Increased knowledge, skills and awareness among professional providers regarding appropriate and respectful service delivery to this population.
Increased professional focus on issues of intersectionality within the trans and gender nonconforming community.
Develop at least one intervention/action to take back to implement at one's agency.
This conference meets the qualifications for six hours of continuing education units for LCSWs, LMFTs, LPCCs, and LEPs as required by the Board of Behavioral Sciences. It meets 6 hours of the Human Sexuality requirement for California LMFT, LCSW and LPCC candidates. CEUs are issued by CSU Stanislaus MSW Department, BBS CEU Provider #PCE784. There is no additional charge for these CEUs.
Thanks to Our Sponsors
Many thanks to our sponsors, without whose support this conference would not be possible.
Stan State Office of the President
Stan State College of Education, Kinesiology and Social Work
Stan State Master of Social Work Department
Stanislaus County Aging and Veterans' Services