​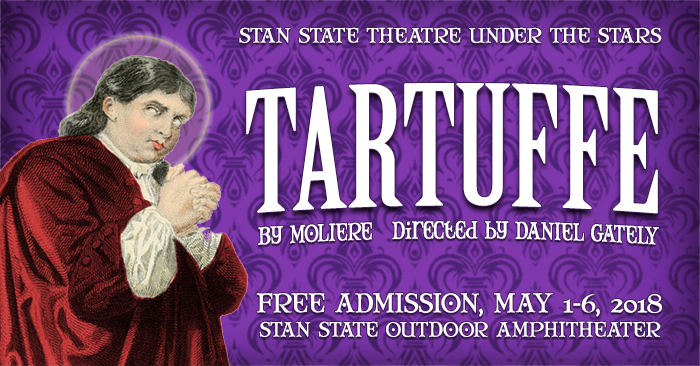 Stan State Theatre Under the Stars was a great success thanks to our patrons and familys of CSU Stanislaus Students.  Special Thanks, Daniel Gately for coming to California to work with our students for this production. They truley bennefit from his mentoring and a life time of experience in theatre. 
TARTUFFE
Wirtten by Moliere. Directed by Dan Gately.
This year's Theatre Department production takes use back to the 17th century in full costume and elaborate set for this classic comedy. Elegant! Sophisticated! Unscrupulous! Conniving! Tartuffe is in the house!
Orgon's family is up in arms because Orgon and his mother have fallen under the influence of Tartuffe, a pious fraud. Classic comedy ensues as Tartuffe takes full advantage of his conjuration, but who rules in the end? Come and enjoy a warm evening, on the lawn, under the stars, with Tartuffe!