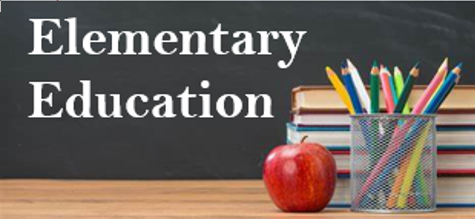 Fieldwork Information
Spring 2023
Application Period | August 22, 2022 - September 23, 2022
Application Link | will be available August 22, 2022
Fieldwork Dates | January 17, 2023 - May 26, 2023
Mandatory Fieldwork Orientation | TBD
 
Fall 2022
Application Period | Closed - Deadline was February 28, 2022
Fieldwork Dates | August 15, 2022 - December 16, 2022
Mandatory Fieldwork Orientation | Attendance to both is not required, only one

Friday, April 29, 2022 from 3-5pm via Zoom
Friday, May 6, 2022 from 1-3pm via Zoom
Spring 2022
Application Period | Closed - Deadline was October 8, 2021
Fieldwork Dates | January 18, 2022 - May 27, 2022 (All Day Long)
Mandatory Fieldwork Orientation | Attendance to both is not required, only one

Monday, November 15, 2021 | 1-3pm | via Zoom
Friday, November 19, 2021 | 2-4pm | via Zoom
Submitting a ST-Fieldwork application will not guarantee you student teaching clearance. In order to clear for fieldwork all students (non-employed and interns) must meet ALL eligibility requirements. 
---
Eligibility Requirements
In order to clear for fieldwork, students must meet ALL of the eligibility requirements, including full completion of the Basic Skills Requirement and Subject Matter Competency. Necessary documentation to show completion or in-progress for any missing or pending requirement(s) is required. 
Please work on obtaining and submitting all necessary documentation to credentials@csustan.edu as soon as possible. If you have already submitted updated information on any of the items listed you do not have to resubmit again.
Eligibility Requirements are:
Complete and Submit a ST-Fieldwork Application by the deadline
 
Have a minimum Grade Point Average (GPA) of 3.0
 
Be admitted to CSU Stanislaus as a matriculated student
 
Valid TB Clearance for the entire student teaching period
 
Valid CCTC Clearance for the entire student teaching period
 
Fully Meet Basic Skills Requirement (BSR) - Here are a couple common ways to meet BSR but you can visit CCTC Basic Skills Requirement for the complete option list.

Pass all CBEST exam sections - if you are working on taking the CBEST exam, whether it is one section or all three, proof of registration is required. Results deadline is April 1, 2022.
Pass Commission-approved coursework - this route requires a Basic Skills Requirement (BSR) Form to be submitted directly to Credential Services at credentials@csustan.edu to have your coursework evaluated by a Credential Analyst. They will confirm if you met this requirement through coursework (or combo) or not.
 

Fully Meet Subject Matter Competency (SMC) - As of now, SMC can be completed through one of the following options:

ESM Waivers
Pass all CSETs | 101, 214, 103 - must submit proof of registration to credentials@csustan.edu and have results no later than April 1, 2022.
Have an authorized bachelor's degree that matches content area
 

Complete and Pass with a grade C or better: Second Language Experience, WP English Composition, American Government/Constitution and ALL credential courses: Co-requisites and Method Courses

MSCP and ESCP students cannot take EDMS 4110/4111 or EDMS 4121 or more than 3 additional units while student teaching. Any student who has yet to complete these two courses or will be enrolling in more than 3 units other than the fieldwork courses (excluding EDMS 4110/4111 or 4121) is required to submit a Selection and Review Petition Form along with a letter to Teacher Education for approval. Petitions require submission 2 weeks before committee meeting. Committee meeting dates can be found on the Teacher Education webpage.
 

Attempt the RICA exam 

Attempt RICA Deadline: 7/10/22 to receive results on 7/20/22.
This means, July 10, 2022 is the last day to take the exam to meet all student teaching eligibility requirements but you may register to take the exam sooner than 7/10. You do not need to pass, however, you do need to attempt the exam to proceed with the program.
Due to placement availability, anyone without a complete application by April 1, 2022 will be waitlisted. The cleared list is on a first come, first serve basis. We cannot guarantee that if you pass your exams or submit necessary documentation after April 1, you will receive a placement. All eligibility requirements must be completed by or before the Apr. 1 deadline to be fully cleared for student teaching.
---
Handbooks and Forms 
K-12 Virtual Teaching Resources
---
Student Teaching Courses
Every student that was cleared for student teaching by Field Services (employed and non-employed) must enroll in the following fieldwork courses:
EDMS 4180 - Classroom Management (3 Units)

EDMS 4190 (001) - Student Teaching Practicum I (4 Units)

EDMS 4191 (001) - Student Teaching Practicum II (5 Units)
---
Program Coordinator
Dr. Anne Weisenberg | aweisenberg@csustan.edu 
Dr. Weisenberg's Virtual Office Hours 
Tuesdays: 10:30-11:30am | Zoom
---
Office of Field Services
fieldservices@csustan.edu | 209.667.3045
---
Upon Completing Fieldwork and all Program Courses
Submit a Credential Application for Online Recommendation to credentials@csustan.edu. Please DO NOT mail this application directly to CCTC. Credential Services will check documents, verify eligibility and recommend for the credential. More information is found HERE.
---
Commencement/Graduation
All credential students may participate in the commencement ceremony and purchase a cap and gown, the only difference is that there is no application for graduation required for credential students. As long as you are on track to completing all fieldwork requirements and program courses, your name will be provided to the commencement office to add into the program. Find commencement information HERE. Questions may be directed to commencement@csustan.edu