California State University, Stanislaus Student Support Services, Teacher Recruitment & Retention, present the 19th Student to Teacher Conference:
Saturday, September 27, 2014
8:00 am - 4:00 pm
Main Dining - Main/check in
Building # 12 - See Map
Registration Information:
Deadline: Friday, September 19, 2014
Registration Fee: $30 (Covers continental breakfast, lunch, and all conference materials)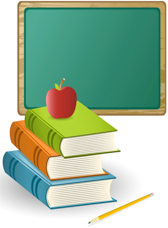 Registration Link
Over the past 19 years the Student to Teacher Conference has contributed to the preparation and professional development of over 3,000 new and prospective teachers.
The purpose of this conference is to invite educational experts from various fields, including CSU Stanislaus faculty, school district personnel, and support services professionals, to provide relevant information that empower tomorrows teachers.
We will provide you with important and useful information, resources, and professional development with workshops facilitated by education professionals from the Central Valley in a variety of topics designed to support new and future teacher in their education and career goals. Such workshops will include but are not limited to:
California Child Abuse & Neglect Reporting Laws
Classroom Management Skills
Expanding Reading and Writing under the Common Core
Financing Your Education
First Year Teaching Experience
Presentation Technology for the Classroom
Resumes & Cover Letters
Specially Designed Academic Instruction in English (SDAIE) Strategies in the Diverse Classroom
Strategies for Working with At-Risk Students
Substitute Teaching
Conference Highlights
Light continental breakfast
Lunch
Motivational speakers
Raffles & giveaways
Tote with wonderful goodies & conference material
Workshops
For more information contact the SSS office.