Six Students are Awarded the First President's Central Valley First-Generation Scholars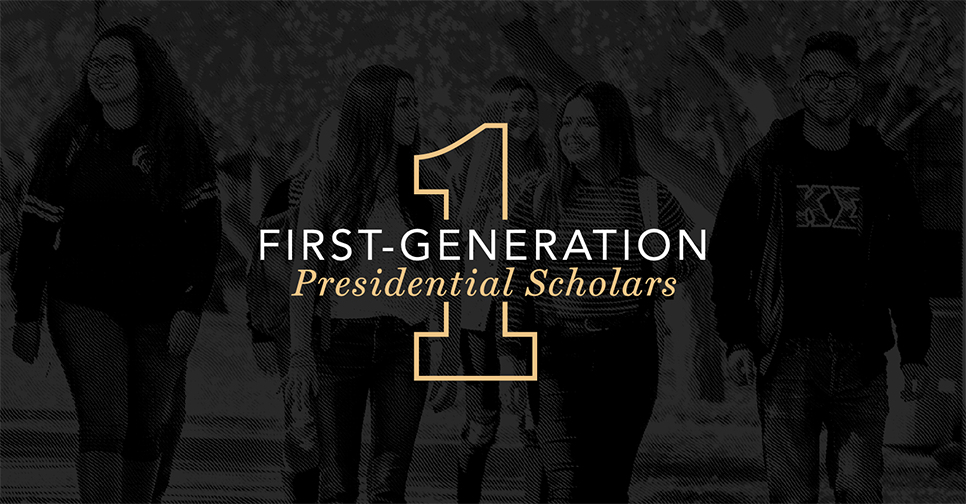 They call the Central Valley home, qualifying them for scholarships established by Stanislaus State President Ellen Junn to honor students who are the first in their families to go to college.
The similarity doesn't end there, though. Individually, the first six recipients of the scholarship that will cover registration and books during their time at Stanislaus State — $12,500 for four years for freshman and the same annual amount for two years for transfer students — share a bond of resilience and perseverance. They've overcome obstacles and challenges that might have led others to give up. Instead, they worked and studied and have launched their University careers.
They hold different dreams, but they each look to plow their bounty back into the region and keep it thriving in whatever course of study they've chosen.
Guadalupe Marquez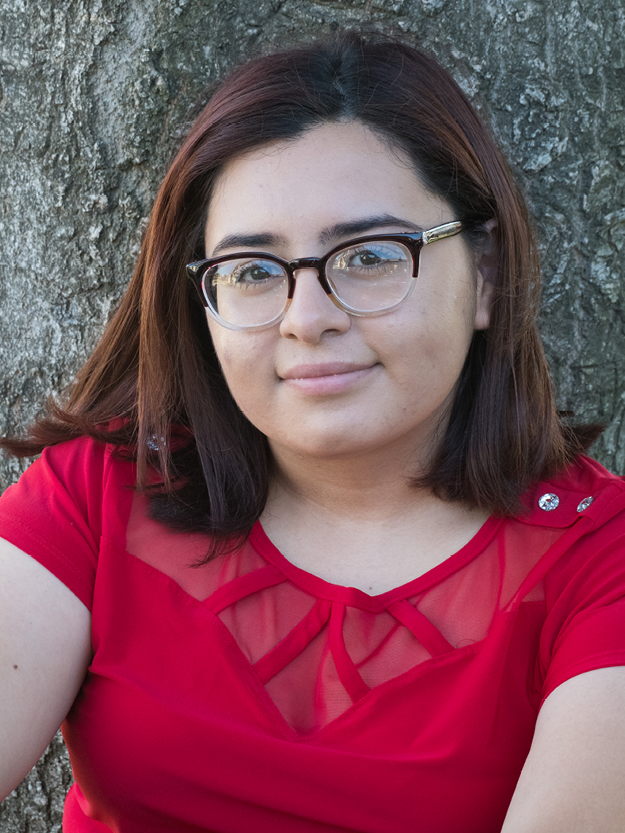 Guadalupe Marquez and her single-mom, Silvia, are best friends.
As Marquez pursued her college education, she watched her mom come home from her job at the local Foster Farms processing plant exhausted.
One night, though, Guadalupe curled up next to her mom in her bed.
"I woke her up, I said, 'guess what? I got the scholarship to go to Stan State!'" Marquez said. "She immediately hugged me and told me she was super proud. That makes me work harder."
If her success to date is any indication, Marquez will make that dream come true.
Marquez is driven, not just to be the first in her family — she has four older siblings — to graduate, but to find meaningful work as a result of her education.
"My whole family has worked in manual labor. I see how hard it is for them," Marquez said. "I realized I could better provide for my family if I got an education, rather than if I went straight into the workforce."
Her quest began at Buhach Colony High School, where she not only was aided by a circle of college-bound friends but was inspired by one of her history teachers.
"My world history teacher, Ms. Veronica Serano, is also a Latinx woman," Marquez said. "She went to college after immigrating from Mexico City. It was amazing to see a woman like me, whose parents immigrated from another country, go to a university."
Marquez enrolled at Merced College with an eye on psychology but ended up majoring in sociology, and she'll pursue sociology at Stan State.
"I envision myself going into social work or guidance counseling," Marquez said. "I want to give back to my community like my world history teacher at Buhach Colony did. I want to help first-generation students, too."
Melana Cook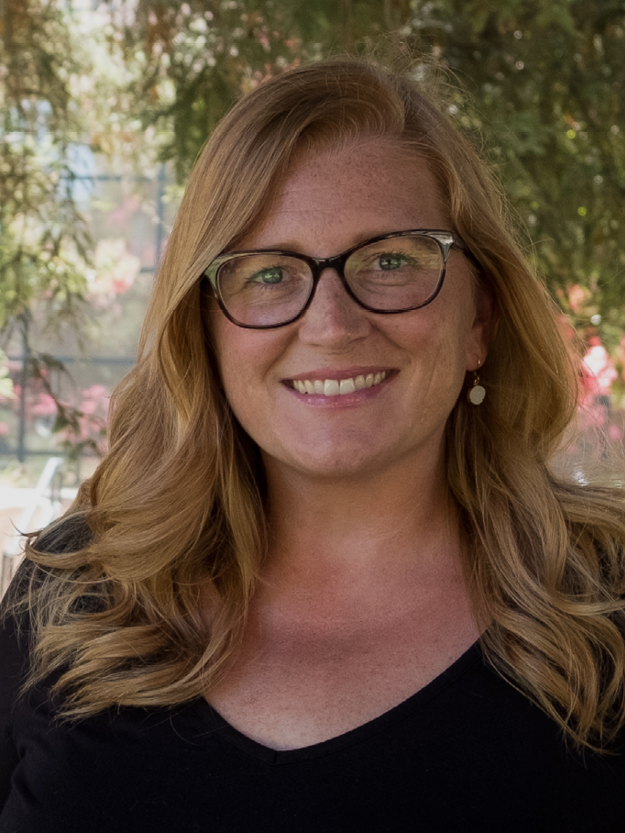 Melana Cook always has had a thirst for learning. As a child, she preferred to read while the rest of her family watched TV.
"What the content of the book or article was in those moments did not matter," she recalled. "There was an innate need in me to absorb all I could."
As Cook progressed through school, she emerged as an over-achiever, certain she was headed for a four-year college. But her family's finances could not support her personal vision, and her only option after high school was the most affordable one — junior college.
"It was not the journey I wanted for myself," said Cook. "I withdrew after only one semester, losing motivation in most areas of life."
Twenty years later, after being a stay-at-home parent and re-entering the workforce as a bookkeeper, Cook rediscovered her lost motivation and enrolled at Modesto Junior College.
This fall, she began the final leg of her educational journey at Stanislaus State, majoring in business administration with a concentration in accounting.
As she completes her college education, the financial assistance from the President's Central Valley First-Generation Scholarship will help ensure she can reach her academic and professional goals.
"This scholarship means the world to me," she said. "It means I won't have years of student debt to carry as well."
Once she has her bachelor's degree in hand, she wants to work in finance or accounting. She hopes to someday give back to her community by working for and raising awareness about benefit corporations, which are for-profit entities that include positive impacts on society, workers, communities and the environment as legally defined goals.
"There are strides to be made in social and environmental justice, and I want to be a person who makes a lasting difference in the business ethics of my community," she said.
Alexis Martinez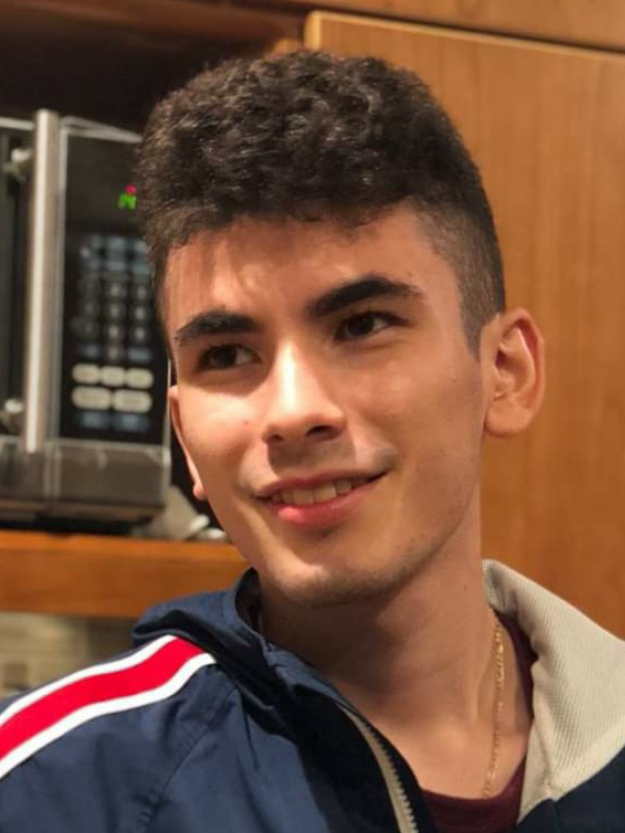 Alexis Martinez was planted in the Central Valley after he graduated from high school in Santa Clara, but like so much else here, he bloomed.
A high-achieving student at Merced College, Martinez will pursue a degree in psychology.
"At first I couldn't believe I'd earned the scholarship," Martinez said. "It's amazing. I'm starting to see working hard goes a long way."
That wasn't always the case, Martinez admits.
"My first couple years of high school I didn't really like school," he admits. "My junior year I started doing better and I was in Avid as a senior."
The program also helped him apply for college. Although his immigrant parents always encouraged him and his three siblings to get an education, they'd never had the opportunity to attend college.
His family moved to Los Banos after he graduated from Wilcox High School, but he wasn't afraid to seek assistance so he could begin college in a new location.
He settled in at Merced College, and took a psychology class. It fueled his interest and his passion.
"I like to help people," said Martinez. "I'm big on family. My parents are the ones who pushed me, had faith in me when didn't have faith in myself."
His first step toward helping others will be serving as a mentor to his brother, who is preparing to go to college. His siblings, though, aren't the only ones on his radar. He has plans for putting his love of psychology to use.
"I want to stay close to the Valley," Martinez said. "I want to do something with mental illness, help younger adults, high school or college students."
Nathan Rohani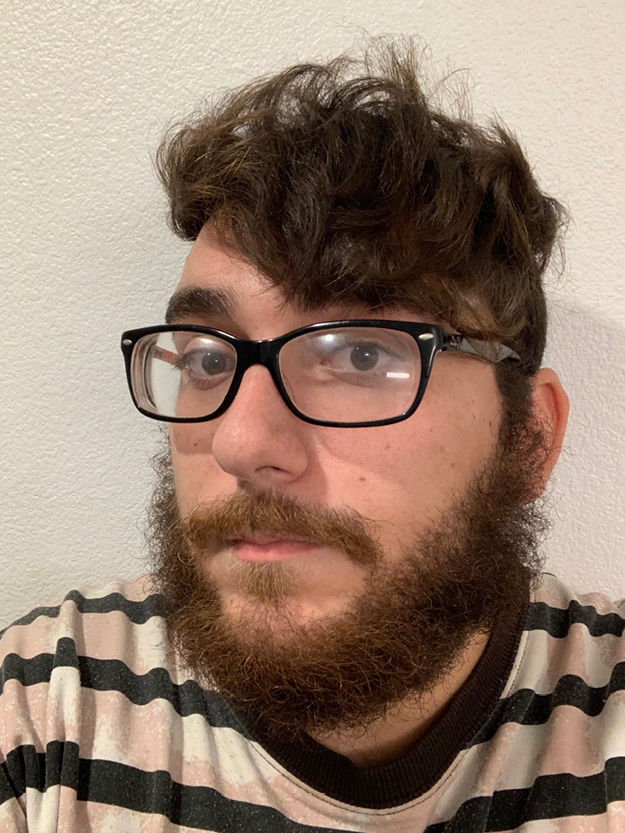 Nathan Rohani graduated from Pitman High School in 2015 and was accepted to attend UC Berkeley where he planned to study chemistry.
He'd been inspired by a high school teacher, but something didn't feel right.
"I took a break. I didn't feel ready at the time," Rohani said. "I had a lot going on at the time in my personal life."
His mom died when he was in junior high school and he and his older sister were raised by his grandmother. She encouraged him to get an education, and he was a bright student, but he needed time for himself.
He went to work at the Target store in Turlock, met lots of people and finally decided to attend college.
"A lot of my friends at Target go to Stan State," Rohani said. "Everyone I talk to has a great opinion of the college."
He'd already applied for the University's honors program when he received an email encouraging him to apply for the President's First-Gen scholarship.
"I feel like the school saw potential in me and that made me feel good about Stan State," Rohani said.
His timing for embarking on a college education could not have been better. In addition, his time away from school inspired new interests.
"I'm thinking about activism," Rohani said. "I went to a protest for Black Lives Matter in Turlock, and it was a great experience. It felt nice being able to support a cause I believe in."
Enrolling at Stan State is a means to discover where this insight can lead.
"Going back to school is an opportunity to learn more about what I'm passionate about and find out what I can do in the future," Rohani said.
Harman Kooner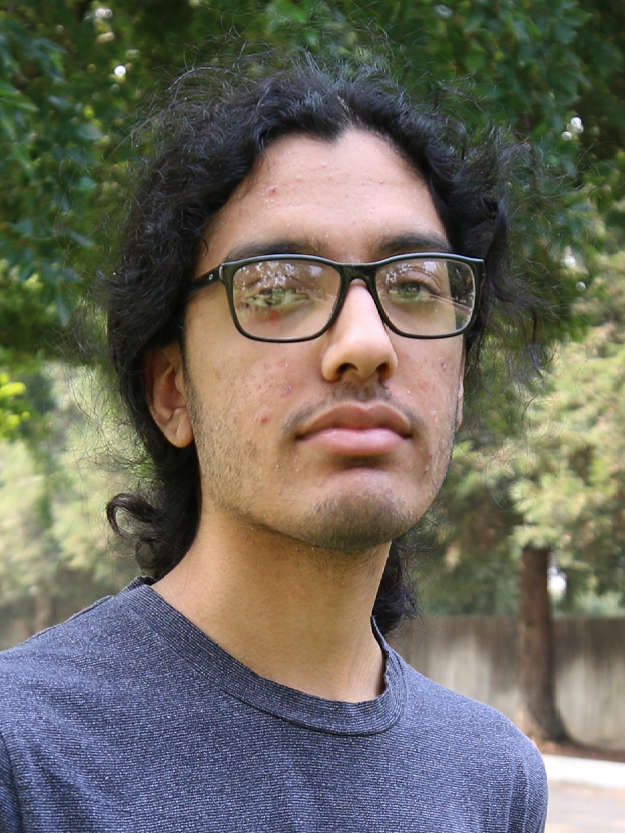 Harman Kooner says his parents are not merely proud he is enrolled as a freshman at Stanislaus State. They are "super proud."
"They moved to this country in hopes of providing a better life for their family, and my becoming a first-generation college student is a dream-come-true moment for them," said Kooner, a Turlock resident who graduated from John H. Pitman High School last spring.
"Receiving the First-Generation Scholarship means a great deal to not only me, but also to my family, as it eliminates financial barriers to a college education," he said.
An undeclared major, Kooner is focusing his interests on nursing, because he sees it as a career where he can serve both his community and his family.
"A career in nursing will allow me to positively impact my community and ultimately give back," he said. "It also allows me to realize my dream of financially providing for my family."
Before he learned he would have a scholarship to attend Stan State, Kooner researched multiple colleges and determined that Stan State was his top choice. It has an excellent nursing program, is located a mile from his home and is a "great value," he said.
Content with his choice and grateful for the scholarship, Kooner is looking forward to the day when he can use his Stan State education to make a difference in his community.
"I plan to use my degree to provide the best healthcare services that I can as a nurse," he said. "I will do my best to ensure that all members of the community are healthy."
JC Aguirre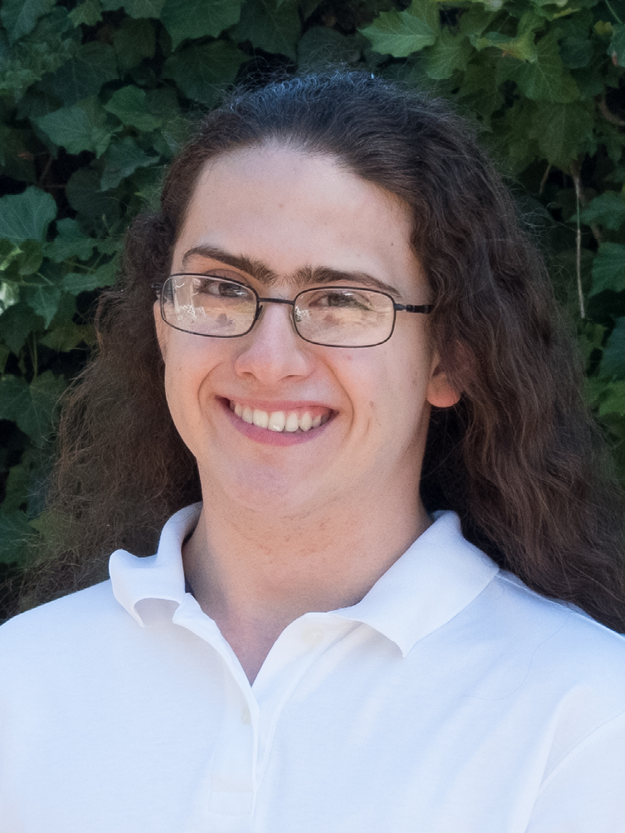 JC Aguirre has become an expert at overcoming obstacles and seizing opportunities.
Born with multiple birth defects, he underwent numerous surgeries during his childhood and now relies solely on public transportation to get around. He said his life has been enriched by his circumstances.
"Most of my early years were spent in and out of doctors' offices, hospitals, etcetera," he said. "These experiences exposed me to a significant amount of medical terminology, as well as basic procedures that medical professionals do routinely."
As a result of his ongoing exposure to the medical professions, Aguirre is planning a career as a research microbiologist. His goal is to contribute to humanity's understanding of the relationship between viruses and bacteria, particularly viruses called phages that destroy bacteria and could be the key to solving antibiotic resistance.
The high school valedictorian's first step toward achieving his goal was entering Stanislaus State as a freshman recipient of the first President's Central Valley First-Generation Scholarship.
Aguirre was excited to enroll at Stan State because of its well-regarded biological sciences department, state-of-the-art facilities and a diverse student and faculty population. The value of diversity, he says, is something he learned about while using public transportation.
"I was able to talk with many different people from all walks of life and had many wonderful conversations," he said. "This expanded my worldview and taught me that enrichment comes from diversity."
When he is a research microbiologist, he fully intends to repay the community that has shown him kindness, perhaps by bringing phage research to the Central Valley to improve health care or create jobs.
"This scholarship provides me a means to not only explore my passions, but also to expand my horizons so that I can give back, in turn, to the people who have served me," he said.