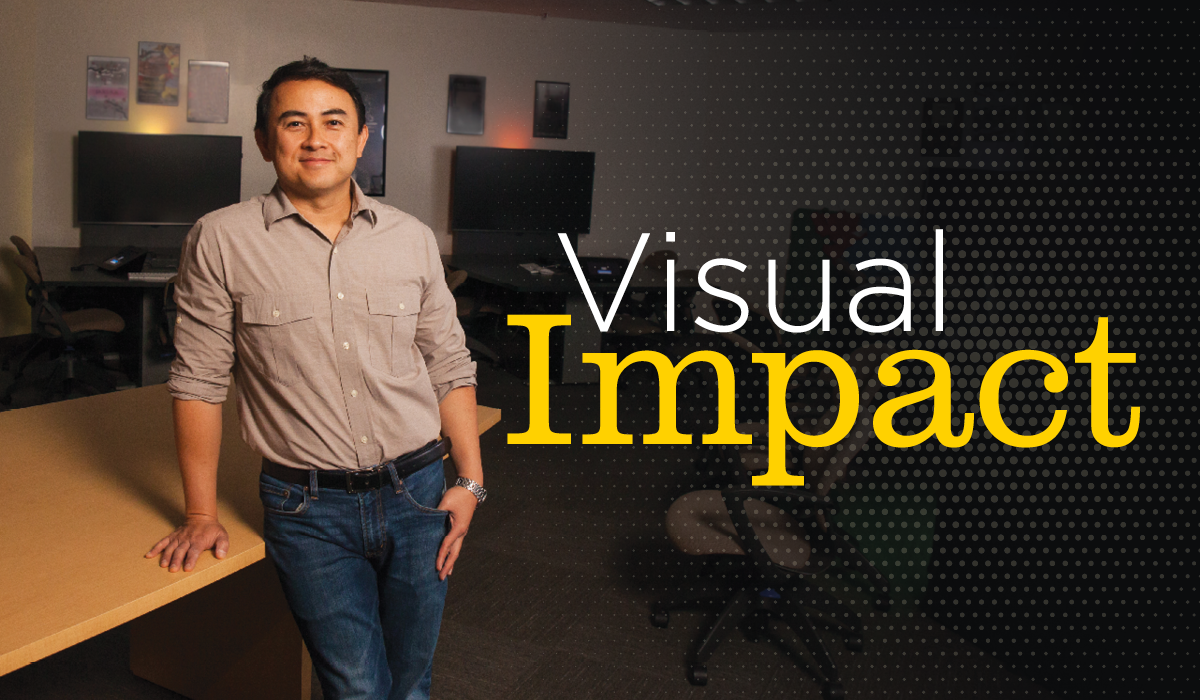 By Brian VanderBeek
Steve Arounsack's video work is leading the next generation of anthropology
The stories of people forced to move out of their home countries often focus on their gains and losses, of leaving behind belongings, careers and even family members for the promise of a new start in a new land.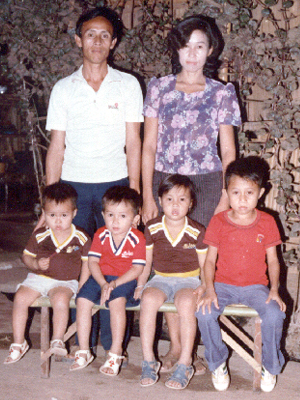 Overlooked in many of these stories is an infinitely valuable item abandoned by many of these families — culture. As Mexicans become Mexican Americans, those from Japan become Japanese Americans, and so on, the addition of the word "American" can be viewed as a symbol of the immigrants' willingness to accept the culture, language and ways of the new country.
However, those in the Central Valley striving to keep the arts and ways of their native lands alive in the Central Valley are having their stories captured on film by Stan State professor Steve Arounsack.
Arounsack ('99, '01), who earned his bachelor's and master's degree at Stan State, and return as a lecturer in 2005, is gaining acclaim not only for his own film work, but for lighting the fires of curiosity in students who take his courses and produce their own films in the University's Keck Visual Anthropology Lab.
"Some of our students have moved on to master's programs in visual anthropology and that's something that we're quite proud of since we're a smaller program," Arounsack said.
As he speaks in the lab, he gestures around to the many colorful posters on the walls, each representing a film produced by one of his Stan State students.
"Despite being small, we're right up there with some of the top programs, having arguably one of the most advanced undergraduate visual anthropology labs in the state," he said. "And that's something we pride ourselves in — not just having the equipment that can get us the quality we aspire to have, but in the experiences we can foster and how we build bridges with the community.
These are tools. It's not just about electronics in a room."
Arounsack's own film work in cultural anthropology is gaining nationwide attention for himself and for Stan State. In May, his documentary "Next Gen Asian American Art" was shown more than 500 times on PBS member stations across the country, and the equipment in the Keck Lab made it the first film sponsored by Sacramento PBS station KVIE completely shot in 4k.
The documentary explores how Asian Americans in the Central Valley use art to reveal and maintain their legacy as immigrants and to reshape tired narratives. It received a documentary fund award from the Center for Asian American Media.
A second Arounsack documentary film, "Getting Lao'd: The Rise of Modern Lao Music and Films" world premiered at the Seattle AsianAmerican Film Festival and has screened at major Asian American film festivals across the nation. It features many of the country's most prominent musicians and filmmakers and is perhaps the most comprehensive examination of the rise of modern music and films in Laos. It took more than 13 years to film.
He also is co-producing a feature-length film, "Raising a Beast," also set in Laos, which was one of only four international film projects invited to pitch at the 2018 Tribeca Film Institute Network event. The project was also selected by several major film labs throughout Asia and Europe for development. In addition, Arounsack is serving as a consultant for a Walt Disney Animation Studios' 2020 feature titled "Raya and the Last Dragon."
But at the heart of his teaching at Stan State is the telling of the stories of more recent immigrants to this region: the Sikhs, Laotians and others. His films chronicle their struggles and successes in enriching the region by adding the cultures of their native lands to the Central Valley's already-rich fabric.
"Stan State has strong community ties and Next Gen Asian American Art is yet another example of what can be produced when we view the entire Valley as a center of learning," he said. "I think national audiences will be amazed at what's being created here. What do we see when we hold a mirror to the Central Valley? Having grown up here, I always saw something magical, something worth sharing."
In many ways, by telling the stories of those who came to the Central Valley, Arounsack is revealing his own journey.
Born in Laos, where his father was a doctor and his mother was a teacher, Arounsack was four years old when his family — which included two brothers and a sister — fled Laos, around 1980. At the time, the vast Vietnamese refugee exodus received the bulk of the world's attention, but the flow of people out of Laos was historic. Between 1975-80, nearly 300,000 Laotians — 10 percent of the population — fled the country as the communist movement Pathet Lao rose to power following a civil war.
"We left in the middle of an upheaval — a consequence of many political decisions that were beyond our pay grade," Arounsack said. "We also had the spillover effects of what was happening in Vietnam, so the people, especially those in northern towns, had it pretty bad. Many of the planes flying back to bases into Thailand from Vietnam flew over Laos, and it was dangerous for them to return full of bombs so they would be dumped on Laos. That was heartbreaking."
Like many of the refugees, Arounsack's family spent time in refugee camps in Thailand. They found a sponsor family in Hawaii and around 1986 relocated to the mainland, settling in Modesto.
"When we came to this country my parents had to start completely over, because they couldn't be doctors or teachers here, and I saw the struggle with them just trying to make ends meet," said Arounsack, who graduated from Downey High School before enrolling at Stan State. "When it was time for college I kind of considered myself a first-generation student. I wasn't one by the technical definition, but I knew I was in the cultural sense since we were starting over in America."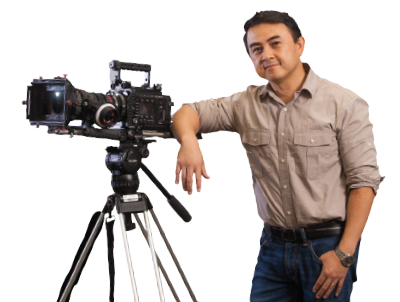 Arounsack admits he may have been one of those typical fully assimilating immigrants, disconnecting from his heritage in the land of rock and roll and Big Macs. That changed when he was 17, when his family returned to Laos for the first time.
"It was after my dad died and the family took what essentially was a pilgrimage back to Laos," he said, adding that he's since returned to Laos more than a dozen times. "It was a touchstone trip for me that changed the trajectory of my entire life. I saw over there what could have easily been my life, because there's nothing that I did to bring me here. I'm here through no merit of my own, and I began to understand that more clearly on that first trip. It was just a matter of luck for me to be born into my family."
It was a lesson that stayed with Arounsack through his undergraduate years at Stan State and into his graduate work in ecology at UC Davis, which resulted in his earning a Ph.D. in ecology. While leading student discussions at UC Davis, he began to notice students responding well to video lessons. Having dabbled in video, using his family's VHS recorder to shoot short movies since his high school days, Arounsack began to incorporate more visual tools into his teaching, and brought those tools with him to Stan State.
In 2013, a $250,000 grant allowed Arounsack to lead the development of the Keck Visual Anthropology Lab at Stan State, which from the beginning has been dedicated to preserving the memories and rich cultures of the Central Valley's immigrant population. Six years later, he still sees the vast potential of the lab.
"We're actively looking at ways to bring this to the next level," he said. "If we have the right partnerships we can really make this an international program. That's our intent. We want to show the diversity of our region to the world.
"That's the important thing for our program and that's why it's important to have this program right here at Stan State. We have all these people, all these cultures right here. This is one of the most diverse places in the world right now, and many of these people are underserved."
Right now, visual anthropology is a single course at Stan State — not a program and not yet a concentration. Arounsack obviously would love to see the course grow into a program, and in the meantime will be doing what he can to expose the region's students to the discipline, which in turn exposes the rich mosaic of the Central Valley region to the world.
"I just can't think of doing anything else other than using what I have and what I know to show kids a different path," he said. "I know what it's like to grow up in the Valley, where some of the kids view the mountain ranges as restrictive. People don't leave and it's hard to leave.
"That first trip I took back to Laos got me hooked to seeing what the world is really like. It's important for me to be here to try to do something to prevent the brain drain. I'm back. I'm here. And I'm proud to be part of a culture of building."