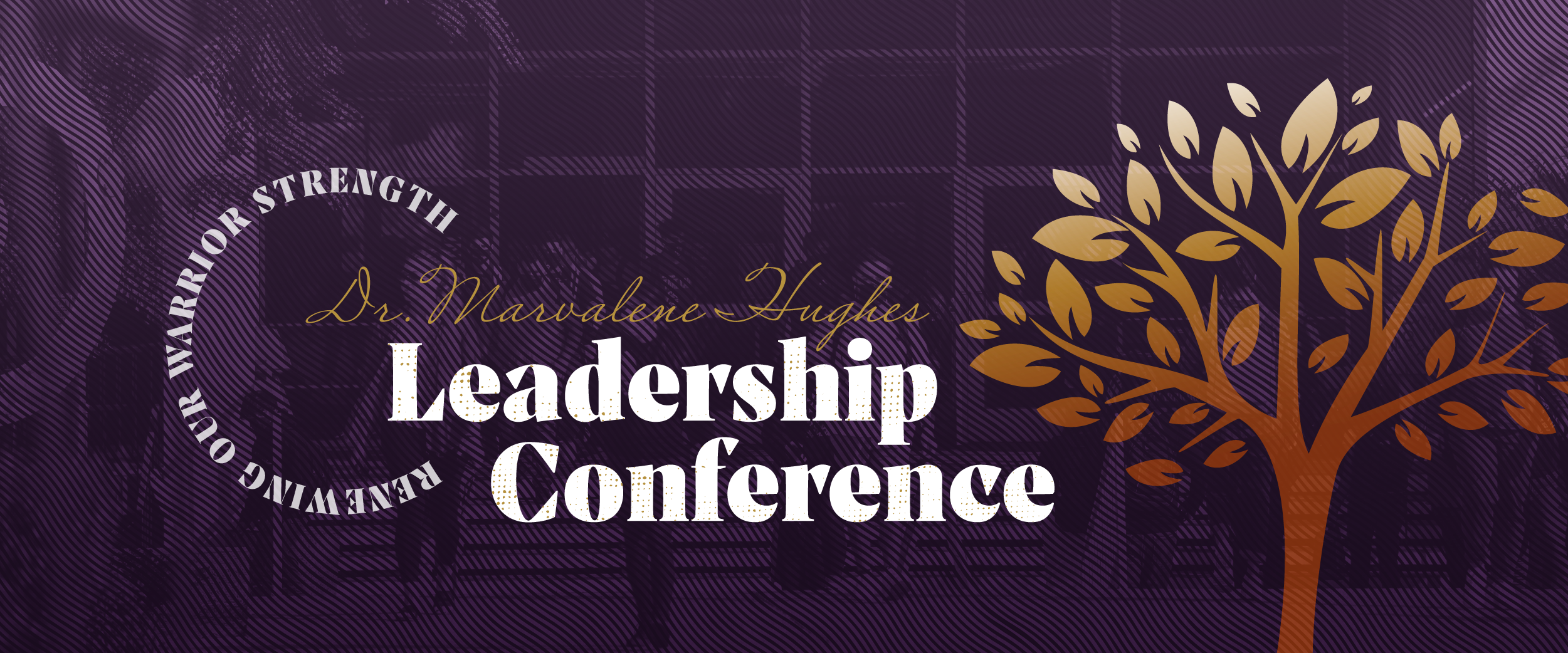 Dr. Marvalene Hughes Leadership Conference
Friday, March 3, and Saturday, March 4, 2023
FREE and open to all Stanislaus State students
Space is limited
About the Conference
The Dr. Marvalene Hughes Student Leadership Conference is a two-day conference for Stan State students to learn about developing and cultivating leadership skills. You will hear from featured speakers and attend breakout sessions on the first day. Activities on the second day will include a ropes course and a community service experience in the Stockton area. The conference is open to all students from Stanislaus State.
The theme of the conference is "Renewing Our Warrior Strength!" and offers:
A keynote address by a featured guest speaker
Four information-packed tracks you can choose for your breakout sessions.
Inspirational words from Stanislaus State alumni
The conference focuses on the many ways you can grow and develop your leadership skills and provides opportunities for you to use those skills in service to the community. Breakout session themes include:
Discovering the Leader in You
Leading Through Diversity and Inclusion
Serving in and Leading Student Organizations
Leadership Education and Community Engagement
The annual conference, celebrating its fifth year, is named for Dr. Marvalene Hughes, president emerita of Stanislaus State, who led the University for 11 years and retired in 2005.
All Stanislaus State students who attend will earn a leadership certificate recognizing their commitment to inspire others and make a positive impact in their communities through service. Participants will also be eligible to apply for one of two $500 leadership awards.
Call for Programs
We are seeking proposals for programs to be included in the breakout sessions for the fifth annual Dr. Marvalene Hughes Leadership Conference. Breakout sessions are scheduled for the afternoon on Friday, March 3.
Presenters will facilitate a 60-minute program and/or workshop during the Conference breakout sessions on Friday in the areas of:
Leadership Development
Career Development
Social Justice/Diversity
Student Organizations
Wellness
Please complete the Program Proposal Form to be considered as a presenter for a breakout session. Program Proposal Forms are due by Friday, Feb. 10.
Program Proposal Form – Past Students
Program Proposal Form – Faculty and Staff
We are also looking for volunteers to help on both or either day of the conference, Friday, March 3 (11:30 a.m. to 5:30 p.m. at the Turlock campus) and/or Saturday, March 4 (7:30 a.m. to 5:30 p.m., traveling from Turlock to Stockton). If you would like to volunteer to help, please email us at sldleadershipintern@csustan.edu.
Updated: January 30, 2023