Stanislaus State currently has 10 women's sororities on campus, each with a unique mission and purpose. All 10 organizations are officially recognized with Student Leadership & Development's office and are part of one or more of the Greek councils on campus. Additionally, some groups are part of a larger National/International organization.
International/National Organizations
The National Panhellenic Conference (NPC), founded in 1902, is an umbrella organization for 26 inter/national women's fraternities and sororities. Three of these sororities have chapters on the Stanislaus State campus. At Stanislaus State, these organizations are part of the College Panhellenic Association.
The College Panhellenic Association coordinates an annual Formal Recruitment process held four weeks into the semester, usually in late September.
 Take a look at the Sorority Experience Video HERE, brought to you by the National Panhellenic Conference.
Panhellenic Formal Recruitment Dates
Thursday, September 16th 
Friday, September 17th 
Saturday, September 18th 
Sunday, September 19th 
Registration will open on May 1st, 2021
Register here for Panhellenic Recruitment!
Alpha Xi Delta
A women's fraternity dedicated to philanthropy, academics, sisterhood, and inspiring women to realize their potential.
President Name: Jaclyn Sammuli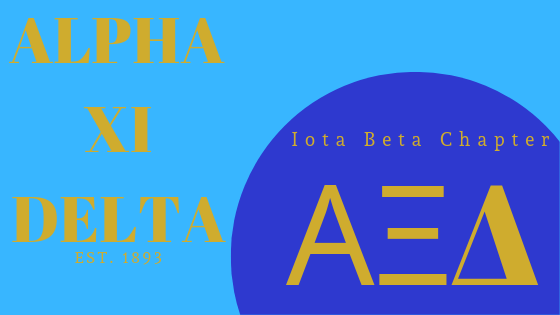 President Email:
iotabeta.axid.president@gmail.com
Advisor: Christy Gonzales
Advisor Email:
CGonzales@csustan.edu
Website: Alpha Xi Delta
Organization Email:
iotabeta.axid.president@gmail.com 
Phi Sigma Sigma
This organization's purpose is to give service; promote womanhood, friendships, and cooperation among college women of all races, relations, and creeds; further the knowledge of its members, and promote philanthropic endeavors.
Phi Mu
This organization promotes vibrant living while also encouraging members to achieve their personal best.
Sigma Alpha Iota International Music Fraternity
This is an organization of women musicians who gather to promote music in America and throughout the world.
National Association of Latino Fraternal Organizations
NALFO is an umbrella council for 20 Latino Greek Letter Organizations established in 1998. The purpose of NALFO is to promote and foster positive interfraternal relations, communication, and development of all Latino fraternal organizations through mutual respect, leadership, honesty, professionalism, and education.
 
Alpha Pi Sigma
This is a Latina-based sorority founded in 1990.  Alpha Pi Sigma's mission is to unite and support women to advance academically and professionally.
Regional/ Local Organizations
Regional organizations have chapters at various colleges and universities throughout California. Local organizations exist solely at one college or university. These organizations are usually tied to local campus traditions and exist as individual entities, not tied to a national/international organization. Stanislaus State currently has 5 regional and local sororities.
Delta Zeta Gamma
This organization aims to provide a sisterhood of friendship and honesty, including community service, socials, leadership skills, and sisterhood events.
Lambda Sigma Gamma Sorority, Inc.
Lambda Sigma Gamma Sorority, Inc. was founded in 1986, and it is the first and largest Multicultural sorority on the West Coast. Our purposes are to instill the desire for self-improvement, scholastic excellence, and civic responsibility and promote unity and higher education amongst women.
Phi Lambda Rho
This organization's purpose is to promote academic excellence within its members, provide sisterhood, engage in community service, emphasizing the Chicano/a and Latino/a culture.
Sigma Omega Phi Multicultural Sorority Inc.
The purpose of this sorority is to open minds through culture, education, and unity.
Upsilon Kappa Delta
This organization's purpose is to encourage academic excellence and furthering of education; to provide an example of the ideal multicultural sorority; to inform and teach others of the definition of multiculturalism, and provide and sustain a strong sisterhood for a lifetime.
President: Annalicia Rodriguez

President Email: arodriguez150@csustan.edu