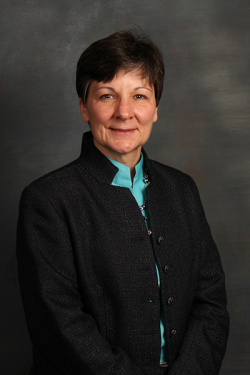 Dr. Kimberly Greer will begin her appointment as provost and vice president for Academic Affairs at Stanislaus State, effective January 24, 2017. Previously, Dr. Greer served as dean of the College of Social and Behavioral Sciences at Minnesota State University, Mankato following a national search in 2011. Prior to that appointment, she had been a faculty member in the Department of Sociology and Corrections since 1998. In 2013 Dr. Greer assumed a 2-year interim position serving the university as associate provost and associate vice president for Academic Affairs before returning to her role as dean.
Throughout her career, Dr. Greer has demonstrated a passion for assuring access and success for all students as well as a strong commitment to faculty excellence and community engagement. She has worked to establish procedures and practices that improve student retention and completion rates as well as close the opportunity gap for underrepresented students. Similarly, she has collaborated to lead and support a number of initiatives designed to recruit and retain diverse faculty and staff members.
Dr. Greer is a respected academic administrator who values authentic leadership, collaboration and innovation. As interim associate provost, she substantially supported two major initiatives in the Division of Academic Affairs – Integrated Academic Planning and creation of 4-year academic maps for all undergraduate and graduate programs. Dr. Greer fulfilled the role of the Academic Liaison Officer in preparation for the Higher Learning Commission (HLC) reaccreditation, served as chief of staff in the Office of the Provost and managed financial as well as other material resources for the Division of Academic Affairs. As dean, Dr. Greer led a strategic planning process for the college, designed collaborative classroom spaces and successfully advocated for designation of a new interdisciplinary research lab. She is recognized as being committed to shared governance and has demonstrated a highly consistent ability to build strong, positive professional relationships across campus and in the community.
Dr. Greer earned both her Bachelor of Science in Criminal Justice (1984) and her Master of Science Administration (1991) from Southeast Missouri State University and her Doctorate in Sociology from Southern Illinois University, Carbondale (1998). She and her husband, Nick, look forward to joining the community of Turlock and exploring the Central Valley.