Nutrition for Performance
Hide/Show Tips [1]
Balanced Diet Plan
Grams
| | |
| --- | --- |
| Carbohydrate | 375 |
| Protein | 150 |
| Fat | 100 |
Calories (kcal)
| | |
| --- | --- |
| Carbohydrate | 1500 |
| Protein | 600 |
| Fat | 900 |
*The following nutrition example is based off an average adult male seeking muscular hypertrophy (growth) who weighs 70kg (154lbs). This diet consists of 50% Carbohydrates, 20% protein, and 30% Fats.
A balanced diet is key for exercise performance.
The body needs a well balanced diet to work efficiently.
An adequate amount of carbohydrates, fats, and protein is key.
The National Strength and Conditioning Association (NSCA) suggests a minimum of 5 grams of carbohydrates per kilogram of body weight for resistance trained individuals. A minimum of 8 grams per kilogram for aerobically trained athletes is suggested.
The NSCA suggests a maximum of 1.8 grams of protein per kilogram of body weight for individuals seeking muscular growth.
Studies show that protein consumption in excess of 1.8 gram is not necessary to enhance muscular growth.
The USDA defines a well balanced diet 50% Carbohydrates, 30% Fats, and 20% Protein.
A well balanced diet is vital for exceptional exercise performance. The following guidelines can be used to follow a well balanced diet.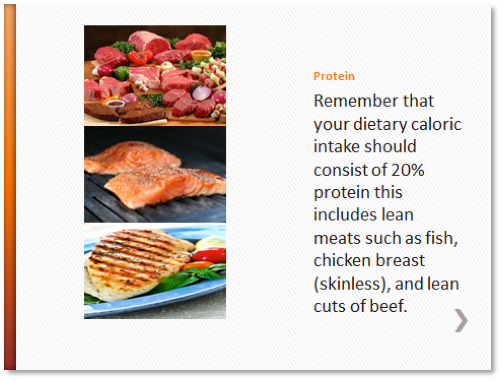 [4]​
---