"Excellence in Visual and Performing Arts Higher Education"
Whether your calling is in performance, education, music and composition or new media in the visual arts, we are fully vested in your growth and success. The School of the Arts (SOA) offers nationally accredited programs that prepare you for the broad range of opportunities, both professionally and academically, that may be available to you upon graduation. At the SOA, understanding the importance of artistic expression and its relationship to a sustainable society is integral to our educational process, which provides you with language that is informed from a global perspective and is both timely and essential to your success. This belief is underscored in our Visual and Performing Arts programs through the embrace of culture and diversity.
As you've already begun your artistic journey by visiting our website and exploring our program offerings, we encourage you to take the next step — come for a visit and take a closer look at the School of the Arts at Stanislaus State, where providing excellence in the visual and performing arts higher education is our commitment to you.
For more information please contact the School of the Arts at (209) 667-3959. We will be pleased to introduce you to our programs, faculty and staff.
---
Art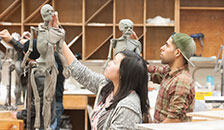 [1]
Visit the Art website [1]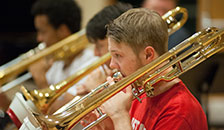 [3]
Visit the Music website [3]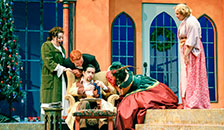 [4]
Visit the Theatre website [4]