Canvas Teacher App
Canvas has separate
 free apps for both Instructors (Teachers) and Students. You can download the apps either for iOS or Android devices from their respective app stores. Instructors can use the apps to view and grade assigments, do minor edits, and post announcements and discussions. 
In your app store, search for "Canvas Teacher" and download it.
Follow steps below to set up your app:
Select the App on your smart device and open it.
The launch screen will prompt you with a Find My School Button, select it. 
As soon as you begin typing in "Stanislaus", it will populate suggested fields, when you see California State University-Stanislaus, select that option.
You will then be prompted with the very familiar My Stan State login portal, use your normal credentials there and select Login.
Your first course Welcome page will ask you to Add Courses or See All. Adding courses to the app at this point will designate them as your favorites, which will translate them to the only ones you see when you are logged into your desktop version of Canvas. It's recommended you select See All, that way you don't miss out on the desktop feature.
Your final screen should land you on a mobile version of the Dashboard. Your course tiles as you've set them in Canvas will appear here for you to navigate through.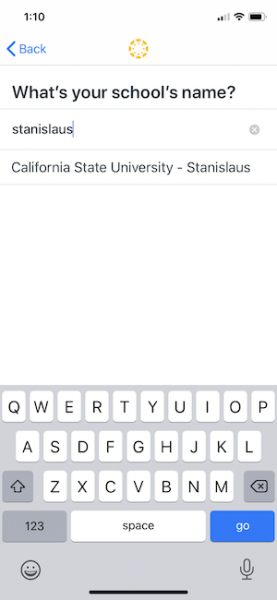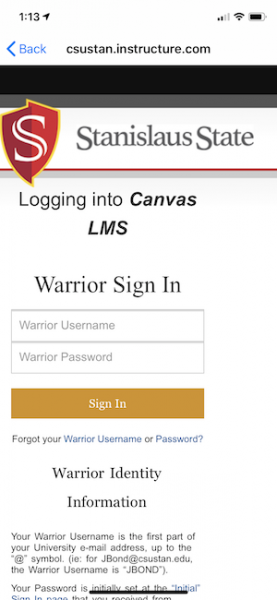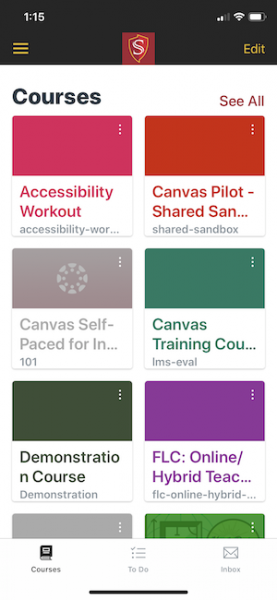 Canvas Student App
The Canvas Student App has a little more function, in the sense that students can take quizzes, submit assignments, view modules, and check their grades. The set-up for students is exactly the same as for Instructors. The logo for the App, however, is red and says Student underneath the Canvas logo and name.