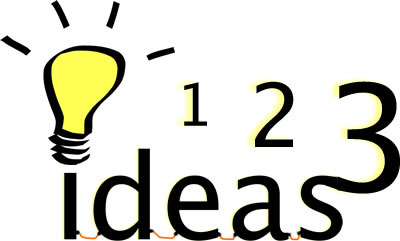 A fresh set of eyes can often illuminate overlooked aspects of any project. So, why not apply that process to online teaching? If you're looking to improve your online course in any way, or would like some new eyes to take a look at an existing course site, the 3 Ideas service can help!
What is 3 Ideas?
3 Ideas is a voluntary service instructors can take advantage of for instructional design assistance, including constructive feedback on the design of an online course. With 3 Ideas you'll receive three easy and effective suggestions for making the online learning experience better for both you and your students.
What kind of ideas will be suggested?
Suggestions from 3 Ideas typically include things such as:
Supply a clear grading rubric so students know how you'll be grading their discussion posts
Avoid posting material using Word docs if that information can easily be posted using Canvas's text-editing tools
Personalize! Try using Panopto to record a short video introduction to your course or do video intros for individual units.
Accessibility check to make sure your course materials meet accessibility requirements.
Additional suggestions at no extra charge!
Interested? Sign Up for 3 Ideas!
Fill out the following form to get started! *Required