Discover what you can learn and where an history major can take you.
A degree in history gives you a broad set of skills that you can use throughout your life. These skills foster success in virtually any career and give you a broader and deeper understanding of today's complex, evolving world. Don't just learn what happened. Learn why it happened. The history program can prepare you for the classroom, the courtroom or the boardroom.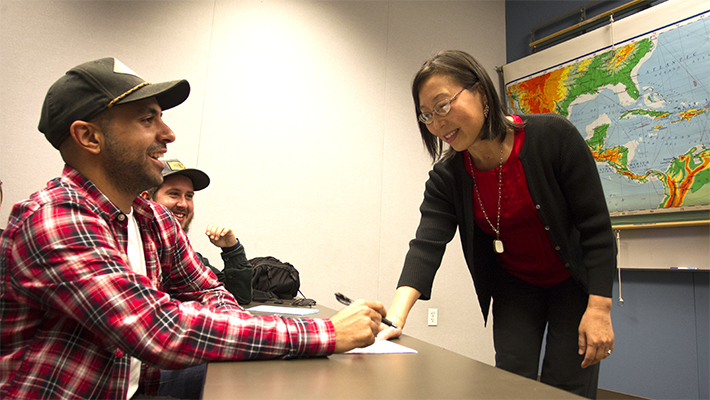 Interests
Intellectual Curiosity
World Events
Politics
Cultural Diversity
Ancestry
Environment
Travel
 Learn
Master techniques of research, writing and speaking in order to find, evaluate and interpret information.
Develop critical thinking skills that shed light on how conflicts erupt and societies emerge.
Unite your personal interests with the broader world.
Go!
Law
Documentary filmmaking
Politics
Civil service
Business
Journalism
Teaching
Career Opportunities
Peace Corps
Congress
San Jose Mercury News
Stanislaus County Superior Court
Cisco
UNICEF
Stanislaus State
California State Lottery Commission
Amazon
Angels Camp City Museum 
 Degrees and Programs
Bachelor of Arts in History
Minors: History, World History
Concentrations: Those majoring in Liberal Studies and Social Sciences can complete their concentration in History.
Master of Arts in History, with concentrations in secondary school teaching.
---
"One of the most important skills that I learned when I earned a Bachelor of Arts in History was to develop my writing and researching skills. Becoming a clear and concise writer is important for my career to effectively communicate ideas and policies. A Bachelors of Arts in History degree taught me how to research effectively, a skill I use every day in my job to find out how to complete a project or to develop a well-rounded report."
Sarah Schraeder
History Alumna