Event date
Tuesday, November 27, 2018 - 7:30pm
Location
Snider Recital Hall
Who's invited
Open to Public
Contact
Department of Music
Phone
(209) 667-3421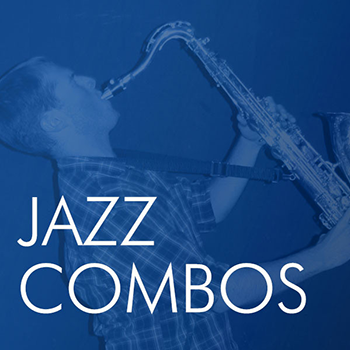 A great evening of jazz favorites laid down by the Stan State Jazz Ensemble and various combos. Come and support the Stan State Jazz Combo program by hearing students develop their musical talent! This jazz premier features upbeat jams and lively solos.
The Stan State Jazz Combo program seeks to provide students with the necessary skills for performing professionally in a small group jazz environment. Jazz Combo students are expected to develop their own unique ensemble sound and group concept by fusing the creative, artistic and technical abilities of the individuals in each group.
Get Tickets [1]
---
Student, Faculty & Staff, Seniors $8 | General $12
Tickets can be purchased online [2] or at our​ box office [3] during specified hours. Faculty, staff and student ticket holders are required to present Warrior Card or student ID at the door. To find out more information, please call (209) 667-3958.
G.E. Concert Credit Given: Yes
Map & Location
View building 6a on campus map. [4] Complementary parking available in Lot 3 beginning one hour prior to the event.