The Stanislaus State University Police Department is responsible for the implementation and maintenance of an All-Hazards Emergency Operations Plan and the development and implementation of programs and projects in emergency planning, training, response, and recovery. The information contained here is designed to provide you with a snapshot of that system. In the event of an emergency, the Emergency Operations Center (EOC) is activated to manage and coordinate resources and personnel to make decisions, and to coordinate the flow of information and strategy required to deal effectively with an emergency.
For more information about the University's emergency preparedness efforts please contact University Police at (209) 667-3114.
9-1-1 for Emergency on Campus
Remain calm, give your name, location, nature & type of emergency.
---
Emergency Hotline
(877) STAN411 / (877) 782-6411
In case of university-wide emergency or disruption, 24-hr recorded information will be provided and regularly updated at this number.
UPD | Dispatch
(209) 667-3114
Non-emergency line for the University Police Department on campus.

All faculty, staff, and students should regularly ensure their StanAlert contact information is up-to-date.
---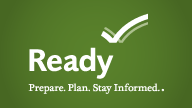 [3]
Launched in February 2003, Ready is a national public service advertising campaign designed to educate and empower Americans to prepare for and respond to emergencies including natural disasters and potential terrorist attacks. The goal of the campaign is to get the public involved and ultimately to increase the level of basic preparedness across the nation.

[4]
The American Red Cross has developed extensive information regarding how to prepare yourself for emergencies as well as addressing public concerns about the possibility of terrorist threats.
EOC SharePoint

  [5]
 EOC members click on the icon to access your account.