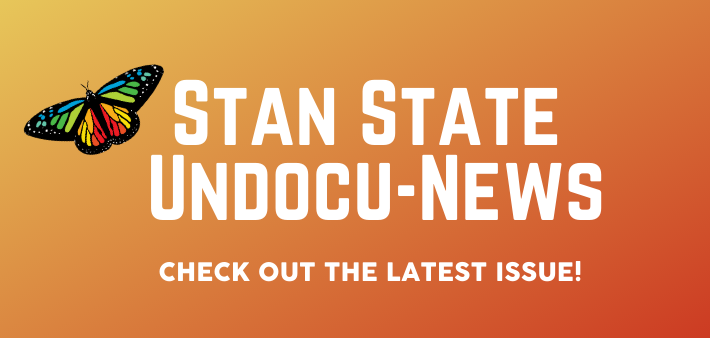 [1]
Undocu-News
Undocumented Student Services is excited to announce the launch of the Undocu-News Monthly E-Newsletter. This monthly periodical will provide important updates on any new policies that impact our DREAMER student population. It will also highlight student accomplishments, stories and more. This publication will soon be available in Spanish.
---
Indocu-Noticias
El Proyecto Dreamers anuncia la lanza de la nueva revista llamada, Indocu-Noticias. Esta revista sera publicada mensualmente con anuncios importantes sobre cual quier cambio de politica que afecta nuestra poblacion de estudiantes DREAMERS. La revista también discutara sobre los logros de los estudiantes, historias y más. Proximamente la revista sera traducida en español.
---
Immigration Under the Biden Administration
The Foundation for California Community Colleges and attorneys from the Immigrant Legal Resource Center (ILRC) hosted an informational webinar: Post-Immigration Analysis on February 10, 2021.
Attorneys from the Immigrant Legal Resource Center (ILRC) provided an analysis of the Biden Administration's immigration proposals, opportunities for immigrant students and their families, and resources for more help and information.
---
Archive | Archivos
Archive | Archivos
Archive | Archivos
May Issue | Mes de Mayo
Archive | Archivos
April Issue [4] | Mes de Abril 
Archive | Archivos
March Issue | Mes de Marzo 
Archive | Archivos
February Issue [5] | Mes de Febrero 
---
Archive | Archivos
January Issue | Mes de Enero
---
Archive | Archivos
December Issue | Mes de Diciembre
---
---
Archive | Archivos
agosto