Featured Events
March 31: Cesar Chavez Day
April 5-10: Spring Break
April 18-24: Chemists Celebrate Earth Week
April 24: 10th Annual Science Day (virtual)
Latest Chemistry Video
Catalytic Converter Stolen? Here's Why
Upcoming Seminars
Join us for our virtual Chemistry Seminar Series! To register, please click here [1].
SPRING 2021
February 5: Petia Gueorguieva, UC Merced
"NSF CREST-Center for Cellular and Biomolecular Machines (CCBM) & Merced Nanomaterials Center for Energy and Sensing (MACES)"
February 12: Ashley Maniti & Tania Holman, Delicato
"Delicato Winemaking and Analytical Lab Harvest Internship Opportunites"
March 5: Dr. Ayush Kishore
"My Journey from Chemistry to Cancer Research"
March 12: Dr. Seth M. Rubin, University of California, Santa Cruz
"Proteins and Drugs Controlling Cancer Cell Division"
March 19: Jing Lee, University of Washington
"Droplet Behavior in Open Microfluidics"
April 2: Dr. Steven D. Townsend, Vanderbilt University
"Harnessing Human Milk for Adult Illnesses"
April 16: Dr. Yasmine Daniels, Federal Government
"From the Lab Bench to the World of Science Policy"
April 23: Dr. Ashwini Ghogare, Millipore Sigma
"Drug Discovery Solutions-Bench to Market"
May 7: Bryant Blair, E&J Gallo Winery
"Rapid Phenolic Analysis in Juice and Wine using UV-Vis Spectroscopy"
---
News
Outstanding Chapter Award Received by the ACS
The Warriors Chemistry Club, an ACS student affiliate chapter, received an Outstanding Chapter Award for their work done during the 2019-2020 academic year. Congratulations!
---
Dr. Gönül Schara was awarded a four-year NIH SC3 Grant to synthesize high-value drug metabolites using native and protein-engineered activities of an oxygenase enzyme for research use in preclinical drug development. Congratulations!
The Department of Chemistry offers programs of study for students seeking a Bachelor of Arts or a Bachelor of Science in Chemistry. Students may also elect to complete a concentration in Environmental Sciences or a Teaching Credential [2] as part of their degree program. Students should consult with their department adviser to determine which degree and program are best suited to their career objectives.
The Chemistry Department is well equipped with modern instrumentation and facilities. Check out our inventory. [3]
---
Dr. James E. Byrd
Dr. James E. Byrd, former Chair and Professor of the Department of Chemistry at Stanislaus State, passed away on October 28, 2020.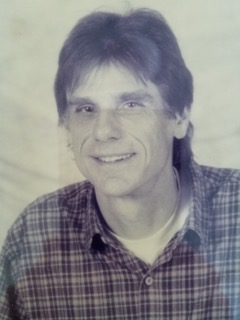 Dr. Byrd was an Analytical and Inorganic Chemistry professor with a specialization in kinetics. He dedicated 17 of his years at Stan State as department chair and received the Professor of the Year honor in 1995. He attended Wright Junior College, where he discovered his passion for science. He then earned a Bachelor's Degree from Roosevelt University in 1966 and his doctorate in Analytical Chemistry from the University of Chicago in 1970. In 1974, after a postdoc at the University of Southern California and teaching for a year at Harvey Mudd College, Dr. Byrd joined the Chemistry Department faculty at California State University Stanislaus (CSUS), where he taught until retiring in 2009.
Dr. Byrd performed chemistry "magic" shows for decades at Central Valley public schools, sharing his love of learning and science. In addition, his scholarly research was published in national and international journals and he was recognized for his work in training K-12 teachers and improving science education. 
Dr. Byrd is survived by his wife of 54 years, Barbara, and their children, Gabrielle, Danica, and Graeme; six grandchildren, Matigan and Tate Williams; Benjamin, Alexandra, and Jonathan Hughes; and Roen Byrd; and many close friends from around the world whom they met on their travels. The family requests donations are made to the Dr. James E. Byrd Memorial Scholarship at California State University Stanislaus (CSU Stanislaus Foundation, CSUS​, ATTN: Gifts & Records, One University Circle MSR 300, Turlock, CA 95382 - "In Memory of Dr. James E. Byrd" OR (College of Science [4])).