Leadership in Times of Crisis.
In Partnership with the Porges Family Foundation, please join California State University, Stanislaus and the College of Business Administration for a unique "Champions of the American Dream" event. The theme of this year's program is "Leadership in Times of Crisis," and will feature three past honorees who will share their insights and expertise – along with stories of tenacity and hard work – during a panel discussion.
---
​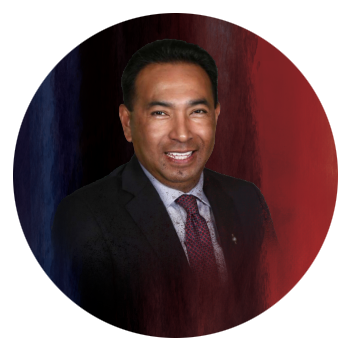 Jose R. Rodriguez
President and CEO, El Concilio
2019 Honoree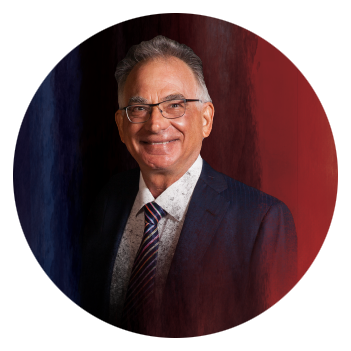 Michael Zagaris
CEO, PMZ Real Estate
2006 Honoree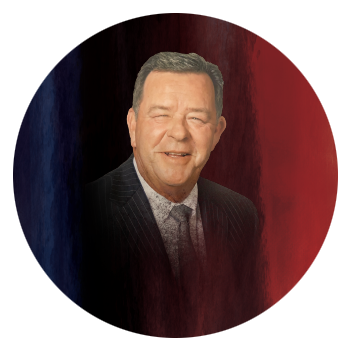 David Halvorson
President, American Chevrolet
2002 Honoree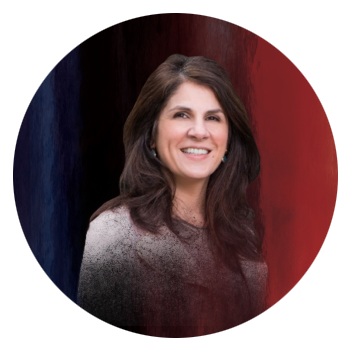 Marian Kaanon
President/CEO, Stanislaus Community Foundation
Moderator 
Whether you're a business major preparing for your post-college career or a community member interested in starting your own business here are the top reasons to participate in this year's virtual event:
A chance to "meet" and ask questions of some of the Central Valley's most influential and successful business leaders.
Opportunities to build and expand your professional and personal networks.
Hear compelling stories and anecdotes of how business leaders overcame challenges and difficulties.
Meet like-minded individuals who are passionate, driven and know how to turn their dreams into reality.
A chance to socialize from the comforts of your own space.
The event is free, and all are welcome to participate.
The Champions of the American Dream event recognizes individuals in the Central Valley who have distinguished themselves by their professional success and have made exceptional contributions to their communities.
In addition to honoring participants' entrepreneurial and community spirit, the Champions of the American Dream event offers Stanislaus State students and community members an opportunity to interact with regional business leaders who serve as dynamic role models while giving back.
Persons with disabilities who need accommodations or have questions about access may contact the College of Business Administration at mteicheira@csustan.edu [1] or 209) 667-3278.
In Partnership with the Porges Family Foundation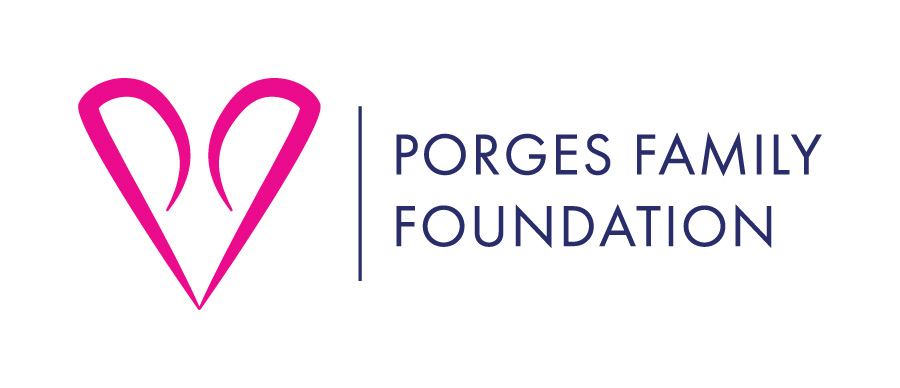 ---
Panelists and Moderator 
Jose R. Rodriguez
Jose R. Rodriguez is a graduate of the University of the Pacific and Humphrey's Law School.  He began his tenure as a volunteer with El Concilio in 1988.  He quickly moved through the ranks to become the President/ CEO of the agency in 1994.  Under his direction, the agency has added 28 new programs.  In doing so he has increased the operating budget from 1.5 million dollars to 12 million dollars per year.
Through his efforts El Concilio now extends services to disadvantaged County residents at nine different sites which include San Joaquin, Stanislaus and Contra Costa County.  To provide these services El Concilio tripled personnel in the past 5 years to approximately 249 employees. Under his leadership, the agency has undergone an impressive transformation.  Recently El Concilio has purchase its own building which houses the Administration department located on San Joaquin Street, downtown Stockton.  El Concilio has been recognized by the Hispanic Business Magazine as one of the 25 top highest ranking non-profits in the nation.  El Concilio was awarded nationally for their role in registering over 1200 San Joaquin Valley residents to vote.  In July of 2015, in Kansas City, El Concilio was recognized by the NCLR (The National Council of La Raza) as "AFFILIATE OF THE YEAR".  In 2018, El Concilio was recognized at the California State Capitol as the Affiliate of the Year for the State of California.
Jose Rodriguez has been a community activist for years.  He has been recognized as
The "Person of the Year by the Ministers and Community United Incorporated (MCUI).
Advocate of the Year by the NAACP
Non Profit of the year by Hispanic Chamber of Commerce
Serves as a Red Cross Board of Director
Board of Director for Visionary Home Builders
NCLR (UnidosUS) Board of Director

---
Michael P. Zagaris
Michael Zagaris is a serial entrepreneur who plays a leading role in the real estate industry as well as in a number of technology based start-ups.
Mike is currently CEO of PMZ Real Estate, chairman of mortgage bank Scenic Oaks Funding, board member of Cypress Title Corporation and CEO of Lily Development, Inc. He serves as an advisor to Cipher Skin, Inc. Mike enjoys mentoring young entrepreneurs and community leaders.
He has among many other community service activities led the transformation of the California State University Foundation, co-founded the Leadership Modesto Program, spearheaded the effort to save Modesto's historic State Theatre and served as chairman of the Doctors Medical Center Board of Governors.
---
David Halvorson
David Halvorson graduated from California State University, Stanislaus in 1982. Upon graduation, he worked for Pontiac Motor Division of General Motors as a District Sales Manager in Los Angeles. After leaving Pontiac at the end of 1985, he joined his father and older brother at Prospect Motors in Jackson. In 1990 he was awarded the Chevrolet franchise in Modesto and opened American Chevrolet. In the past 30 years David and his company have been blessed with many community honors, including Chamber of Commerce Citizen of the Year, Business of the Year, Children's First Award, Stanislaus State Alumni of the Year, and Champions of the American Dream. His business philosophies are simple. Always do the right thing and give back to your community.

---
Marian Kaanon
Marian Kaanon is the President & CEO of Stanislaus Community Foundation. A first generation Assyrian American, Marian Kaanon was born in Baghdad, Iraq and grew up in Modesto.
After graduating from UC Davis, Marian began her career in broadcast journalism before working for in public relations and lobbying/legislative affairs. Marian has launched award-winning marketing campaigns for clients ranging from Fortune 500 companies to nonprofit advocacy groups. She served as Vice President of Marketing for Community Hospice for 8 years, developing and executing a holistic brand strategy that grew the organization triple-fold prior to her departure.
Marian joined Stanislaus Community Foundation as their CEO in late 2012. Stanislaus Community Foundation is a place-based funder that provides grants and scholarships to community organizations in Stanislaus County. To date, the organization has invested nearly $17 million in local nonprofits and close to $3 million in scholarships to students.
During Marian's tenure, Stanislaus Community Foundation has tripled its charitable assets under management and now supports the Cradle to Career Partnership, a systems-change movement aimed at boosting outcomes for more than 110,000 local children and their families. Stanislaus Community Foundation is also the backbone to the Irvine New Leadership Network, which equips emerging diverse local leaders with cutting-edge social innovation tools.
In 2006, Marian was named by The Modesto Bee as one of '20 Under 40' young civic leaders to watch, and in 2015 she was named an Outstanding Woman for Stanislaus County. In 2017 Marian was named the Distinguished Alumna of the Year for Modesto Junior College, the youngest person to be so honored. In 2018, Marian was the recipient of the Modesto Chamber of Commerce Distinguished Service award. She is an active Rotarian with Modesto Rotary Club, a Senior Fellow with the American Leadership Forum, and a graduate of the Irvine New Leadership Network. She currently serves on the Board of Trustees for Doctors Medical Center. www.stanislauscf.org [2]