Discover what you can learn and where a biological sciences major can take you.
We offer a comprehensive program in the biological sciences — one
of the fastest-growing job fields in the region. Students can focus on any of five different concentrations: biology education, general biology, ecology, molecular and microbial biology, and organismal biology.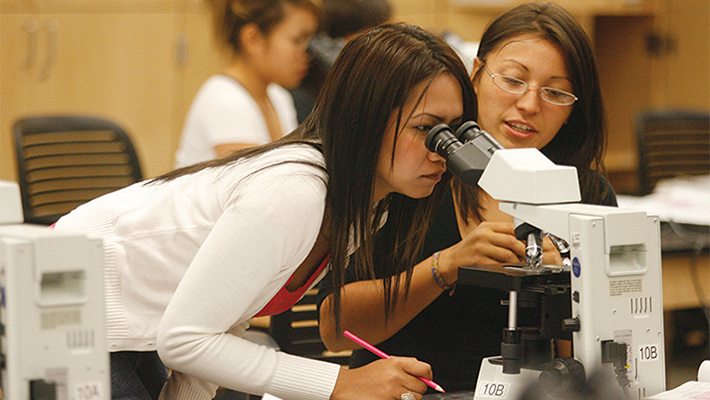 Interests
How life works, from the smallest to the largest organisms Microbes, plants, and animals
Health sciences
Laboratory sciences
Marine biology, ecology, or other biology careers 
 Learn
Formulate and evaluate hypotheses
Develop quantitative skills
Critically interpret data
Communicate with others
Understand fundamentals of evolution and diversity of life
Develop hands-on laboratory skills
Prepare for advanced education 
Go!
Careers in food industries, government and non-governmental organizations
Managers in environmental organizations and local laboratories
Physicians, dentists, pharmacists, nurses, clinical laboratory scientists
Genetic counselors 
Career Opportunities
SupHerb Farms
Sensient Technologies
Hilmar Cheese
Certified Labs
Dust Bowl Brewing Company
E. & J. Gallo Winery
California Department of Food and Agriculture
Merced County Department of Agriculture
California Department of Fish and Wildlife
US Fish & Wildlife Service
River Partners
K-12 teachers in Stanislaus, Merced and San Joaquin counties
Modesto Kaiser
Biotechnology industries 
 Degrees and Programs
Bachelor of Arts in Biology
Bachelor of Science in Biology with concentrations in:
-  Biology Education
-  General Biology
-  Molecular and Microbial Biology
-  Ecology
- Organismal Biology
Liberal Studies degree concentration in Biological Sciences
Biological Sciences minor
Master of Science in Biological Sciences
Master of Science in Genetic Counseling
Master of Science in Marine Sciences 
---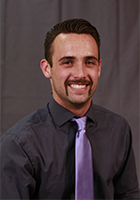 "What I love about biology is that it answers all the questions you had about the world around you as a child."
Philip Gauthier
Biology Student