Associated Students, Inc. has a huge focus in increasing and maintaining a sense of school spirit at Stanislaus State.
Through the implementation of several programs and campaigns, students, staff, faculty, and the entire community are able to showcase what being a Warrior is all about.
The campus pride program encourages students, staff, and faculty to wear their Warrior Red every Wednesday, engage with our athletic teams on campus, wear Warrior Merchandise, showcase their spirit around town, honor our history and traditions, and demonstrate the love we all have for our university.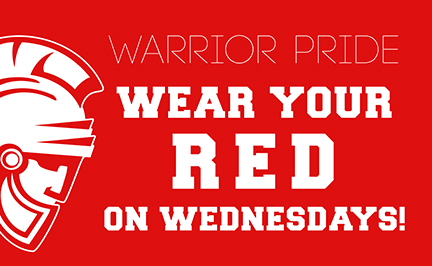 [1]
[5]
Why I Wear Red [6]
Contact Info
For more information or questions please contact Jocelyn Castellanos - ASI Programs Supervisor, at (209) 667-3816 or email at jcastellanos3@csustan.edu [7]