Adrianna Sahlman's Experience With Reinvent South Stockton Coalition Offers View of Numerous Challenges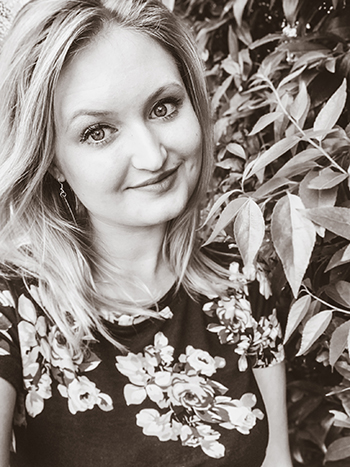 Adrianna Sahlman is stepping out of her comfort zone and finding it's not a bad thing to do. 
The first-year student in Stanislaus State's Master of Social Work program has spent her life volunteering and working with the senior population and has a Bachelor of Science in Gerontology. 
Now, she's seeing an entirely different area of need as an intern with the Reinvent South Stockton Coalition. 
Sahlman is one of 122 students whom Nancy Zamora, the program's field coordinator, was able to place in internships despite the COVID pandemic. 
"COVID wiped out a lot of long-time partners, some who usually take five or six students," Zamora said. "It's been incredibly challenging."  
Some students found themselves in internships they hadn't expected, but that's a hallmark of Zamora, who earned her MSW at Stan State and has served as its field coordinator for three years. 
"I'm constantly sharing the message to do something your heart is set on or go in the opposite direction to something you haven't tried. You never know," Zamora said. "It's confirmation that this is what they want to do, or they learn they didn't want to go down that road." 
Sahlman was thrilled to take the road to the Reinvent South Stockton Coalition after being accepted into the MSW program, which can only accept about a quarter of its applicants. 
"I want to do public policy, and I couldn't figure out how to learn about it," Sahlman said. "Once this internship was offered to me, I said, 'Yes! Let's do this.'" 
Her internship is being conducted virtually from her Modesto home, and her main focus is on the coalition's trauma initiative, which seeksresources for trauma survivors and teaches them it's OK to ask for help. 
Additionally, she's gaining other transferable skills as she observes leaders interact and take action. 
"One of the most exciting parts was participating in grant-writing training," Sahlman said. "I was excited I got to learn this. It was a three-week online course. We're seeking funding for parks. Writing a grant is a really lengthy process and kind of intimidating, but it was so beneficial." 
The Reinvent South Stockton Coalition, founded in 2014 by then-city councilman and former South Stockton resident Michael Tubbs, supports the South Stockton Promise Zone — a designation by Housing and Urban Development — by bringing residents, government agencies, nonprofits, philanthropic foundations and churches together to work for a better community. 
The issues faced are broad, from improving parks to decreasing crime, and it's all an education for Sahlman, whose lifetime experiences were working with seniors.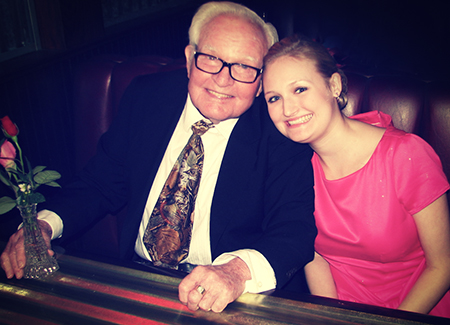 "I had a very close relationship with my grandparents," Sahlman said. "When I was a child, my grandma would take me to nursing homes and I would sing and dance for them and she would play the piano. After my grandma died, my grandpa moved into an assisted living facility. I would visit him all the time, two or three times a week, and I developed relationships with other residents. After he died, I couldn't stay away from that assisted living facility."
Her volunteerism led to a staff position as a caregiver and later work in home care and memory care. 
Her father, a speech communications professor at Modesto Junior College, where she'd studied art with visions of a career in computer animation, suggested she follow her real interest and obtain a bachelor's degree in gerontology. 
Sahlman earned that degree from California State University, Sacramento and worked in social services at senior care facilities before pursuing a place in the Stan State MSW program and leaving her job to devote herself full time to the two-year program. 
"I was experiencing more first-hand incidents of elder abuse. I was finding out about the types of poor health care services we're providing for older adults," Sahlman said. "I was seeing how our society truly treats our elders, and it aggravated me. It was time for me to do something about it . I thought maybe my calling was advocacy, and I got accepted into the MSW program." 
Her grandfather and inspiration, Max Norton, passed away in 2012, but he'd likely be thrilled by his granddaughter's educational pursuit at Stan State. 
Norton began teaching language and speech pathology at Stan State when the campus was on the Stanislaus County Fairgrounds. He rose to Dean of Arts and Humanities and then returned as Chair of the Speech Communication Department. He retired as professor emeritus in 1987. 
"My grandpa was my best friend, the person who inspired me to stay within this population. He was the most important person in my life. When he died and I became care giver, I fell in love with this work," Sahlman said. "My motto is that whenever I am with an older adult, I would think of my grandpa and how I would want someone to treat him. That inspires me."