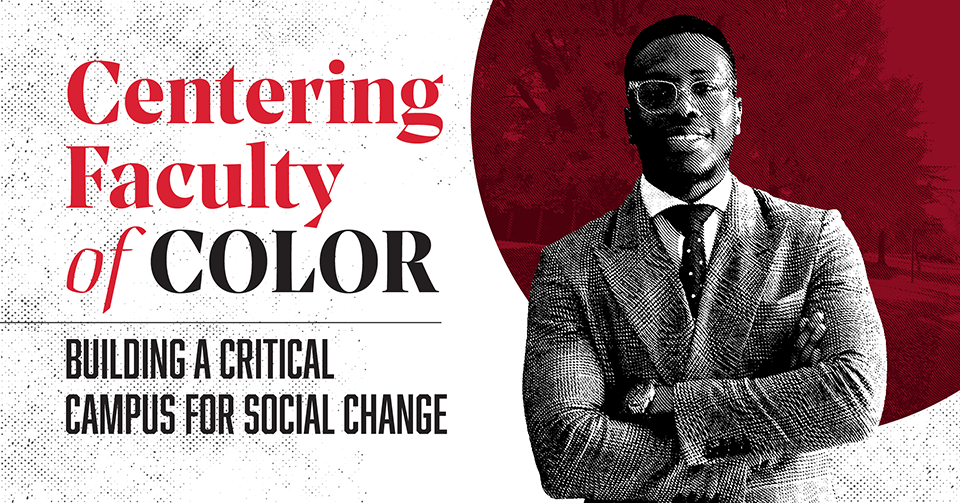 The Office of Faculty Affairs will host a half-day virtual forum to discuss and develop strategies to support and retain faculty of color at Stanislaus State.
The four-hour workshop titled, "Centering Faculty of Color: Building a Critical Campus for Social Change," will take place from 1-5 p.m. Friday, Oct. 2 via Zoom. Visit the University Events Calendar for details [1].
Associate Vice President of Faculty Affairs Jason Myers and event organizers said the forum's purpose is to draw attention to issues faced by faculty of color, build community and solidarity among faculty members of color and their allies and to bring forward new ideas for promoting diversity, equity and inclusion at Stan State.
Several themes will be discussed:
Racist campus/community culture
​Navigating retention, promotion and tenure
Challenging microaggressions in academia
Decolonizing the university
Self-advocacy and cultural taxation
Building anti-racist solidarity alliances
Professors Melina Abdullah of California State University, Los Angeles and Daniel Solorzano of UCLA will deliver keynote talks.
Abdullah is the former chair of Pan-African Studies at Cal State LA. She served as a leader in the effort to include ethnic studies curriculum in K-12 schools and university systems and was part of the movement to make ethnic studies a requirement in the Los Angeles Unified School District. She co-founded the Black Lives Matter chapter in Los Angeles.
Solorzano, a professor of social science and comparative education and Chicana/o and Central American studies, is the inaugural director of UCLA's Center for Critical Race Studies in Education and has written more than 100 research articles, book chapters and books on issues related to educational access and equity for underrepresented student populations and communities in the United States.