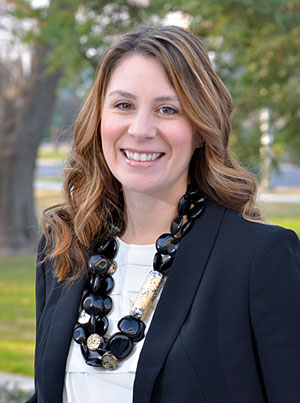 Lisa McMullen, Director of Alumni Relations
Your Alumni Association hit the ground running in 2015 — and we are not slowing down anytime soon!  Whether on campus or across the nation, we have continued our mission of reconnecting with alumni and re-engaging you, our strongest advocates, with your University.
The week of February 2, we celebrated Warrior Homecoming with the theme "Paint the Town Red."  The week was busy with activities including a lunch on Tuesday for alumni who are currently employed as faculty or staff of the University, a lunch for all alumni on Thursday, and a pre-game reception leading into a men's and women's basketball double-header on Saturday. 
The lunch for on-campus alumni was attended by 52 guests.  Dean of Students Ron Noble served as master of ceremonies and entertained the group with stories of the University's history.  The alumni lunch on Thursday brought 45 alumni back to campus.  Alumni from decades ranging from the 1960s to the 2010s enjoyed hearing from President Joseph F. Sheley; Alumni Council member and host of a Dinners for 12 Warriors Paul Campbell; and Nicole Larson, a criminal justice student who took advantage of the opportunity to participate in the Pre-Law Career Connection event.  They all served as wonderful ambassadors of the Alumni Association's new programs.  On Saturday of Homecoming Week we welcomed some of our most talented student-athletes back to campus at the 2015 Warrior Hall of Fame induction ceremony.  Later that evening, we were joined by more than 100 alumni and their families at a pre-game reception.  It was wonderful to have that kind of alumni energy on campus, and we're already making plans for next year!
Your Alumni Association will go the distance to connect with its alumni, including CSU Regional Alumni Receptions in San Francisco and New York! It was great to connect with CSU Stanislaus alumni on both coasts and share exciting news from their alma mater.  Keep an eye on newsletters like this one and on the Alumni Facebook page for updates on receptions coming to your area.
At each of these events, we encouraged our alumni (and I encourage YOU!) to join a unique group of CSU alumni by signing the digital yearbook for the Class of 3 Million. In June, the California State University system will celebrate its 3 millionth graduate!  Log on to classof3million.calstate.edu/ [1] to add your brief profile to the yearbook.  Our goal is to surpass 500 profiles for CSU Stanislaus alumni involvement and to lead all other CSU campuses in the number of participants.  Show your pride and join the yearbook today!
We continue to create and build meaningful, effective programs for alumni and current students, and our alumni community is starting to take notice.  Thank you for your participation, feedback and attendance.  We look forward to connecting with you soon!