About Joseph F. Sheley
​
Interim President 2012-2013
President 2013-2016
Joseph F. Sheley joined California State University, Stanislaus as interim president on June 11, 2012, and was appointed president by the California State University Board of Trustees on May 22, 2013. Dr. Sheley previously served as provost and vice president for academic affairs at Sacramento State, his alma mater.
After earning a Ph.D. in sociology from the University of Massachusetts, Amherst, Dr. Sheley spent 21 years as a faculty member at Tulane University, where he also served as chair of the Department of Sociology and faculty head of the University Senate.
Dr. Sheley returned to Sacramento State in 1996, serving as dean of the College of Social Sciences and Interdisciplinary Studies until 2005. In addition to his most recent role of provost and vice president for academic affairs, he served as director of alumni relations from 2004-05 and as executive vice president from 2005-06.
Dr. Sheley has been awarded numerous grants and has published extensively in his general area of interest, criminology, and his particular field of expertise, patterns of acquisition and use of firearms by juveniles. He is a proponent of regional partnership roles for contemporary universities and of the systematic application of university teaching and scholarship to issues of regional, social and economic development.
---
About Dr. Halbrook
Dr. Bernadette Halbrook is a lifelong educator and higher education leader. After earning a Ph.D. in counseling from the University of Colorado, Boulder, and beginning a private counseling practice, Halbrook began her higher education career at the University of New Orleans in 1985. Dr. Halbrook joined Sacramento State as a professor of counselor education in 1996, became associate dean of the College of Continuing Education in 2008 and later served as Acting Director of Civic Relations. Dr. Halbrook, who now teaches part time in the Stanislaus State Counselor Education Program, is also a registered yoga teacher.
---
One Campus. One Community.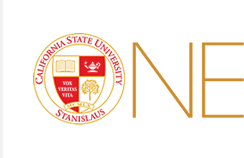 Welcome to California State University, Stanislaus, part of the largest, the most diverse, and one of the most affordable university systems in the country. Located in the agriculture-rich Northern San Joaquin Valley, our 228-acre campus gives our nearly 9,000 students a spacious and beautiful place for their studies.
Read President's Welcome Message
Updates, Speeches & Columns
Updates from the President's desk on topics of significance to the entire campus community. 
Major Initiatives
The focus on effective writing skills is one of the many initiatives the President is addressing.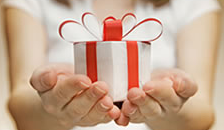 Tribute Messages
His leadership will long be remembered by students, alumni and friends of the University.