This page provides basic instructions for creating Zoom meetings for use in Blackboard and Moodle course sites.  (Skip to Moodle)
Blackboard
1. Select the Tools menu, and then choose Zoom Meeting
Note: Be sure you are on a Content Area and have Editing turned "on"!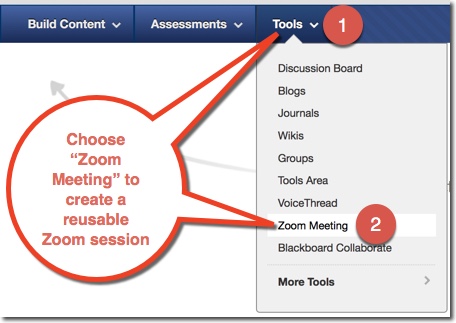 2. Provide a name for the link and click the Submit button
Note: The meeting will be an "instant" meeting that is reusable by all members of the course.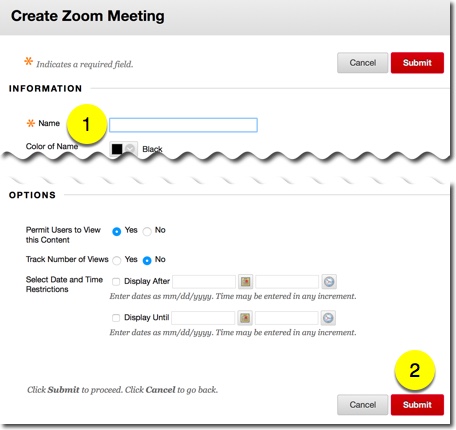 Moodle
1. Click the "+ Add an activity or resource" link in the section that will contain the Zoom activity

2. Select "Zoom meeting" in the list of activities and then click the "Add" button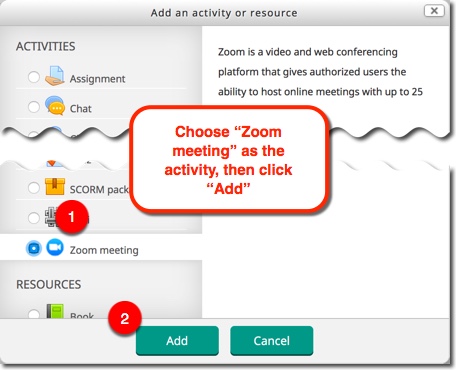 3. Provide a name for the activity and configure any other necessary settings, including enabling grading
Note: Choosing "Recurring meeting" will disable the scheduling and duration settings of the activity.  The meeting will *always* be available to all members of the course.
4. Click "Save and return to course"