Zoom Desktop Client
This page contains step-by-step instructions for downloading and configuring the Zoom desktop client software.

2. Launch the Zoom client and click "Sign In"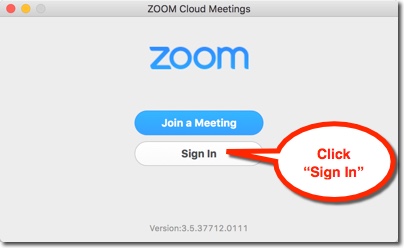 3. Click the "Login with SSO" button (Single-Sign-On)
Note: Do not fill out the login form on this screen!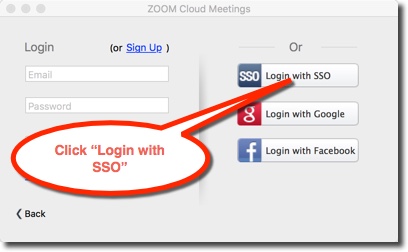 4. Enter the SSO URL
You may see one of the following options:
| | |
| --- | --- |
| Option 1: Enter csustan if prompted, to complete the given URL | Option 2: Enter the full URL if prompted: https://csustan.zoom.us (copy and paste to ensure accuracy) |
Note: This only needs to be done the first time you login to Zoom.
Click "Continue" after you enter the SSO URL.
5. Enter your Warrior username and password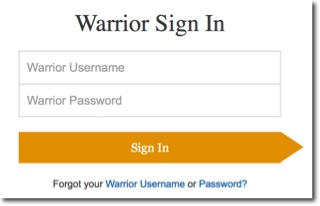 6. Return to the Zoom client and start an instant meeting!
Note: Click the "Schedule" icon if you want to schedule a meeting in the future and invite attendees.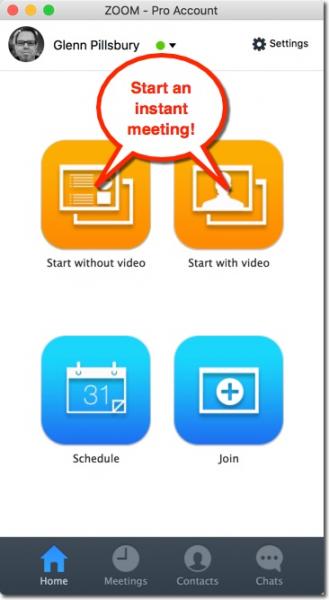 7. Once in your meeting, click "Invite+" to invite others
Note: Attendees will receive an email with a link to your meeting. Zoom will automatically download and install for new users.

8. Add a picture and configure other user profile settings