Virtual Summer Institute (VSI) Workshop
---

Welcome to our Virtual Summer Institute (May 31- June 3)
The first of its kind! This summer, OAT is offering a Virtual Summer Institute (VSI), an intentional digital transformative workshop series that focuses on content, interactivity, and assessment in our post-pandemic world. Together, we will explore course design principles, tools for adding content and creating engaging student-student interaction, as well as various approaches to assessment such as the use of rubrics and course outcomes. Each of these areas will help augment teaching and learning in various modalities. 
We especially invite faculty who are teaching in the Summer and/or Fall 2022 semesters and who are new to digitally mediated instruction to participate. VSI offers a range of experiences to enhance your skills and knowledge! 
Faculty who completes all requirements of the program (see below) can earn stipend in the amount of $750.  
Institute Dates:  
May 31-June 3, 2022 (Tuesday-Friday)  
Three sessions per day Tuesday-Thursday (9:30-10:30 am, 11 am-12 pm, 1-2 pm). Participants must attend a minimum of 8 of the 9 sessions (Tuesday-Thursday) 
Participant presentations Friday (11 am-12 pm, 1-2 pm) - both sessions required. 
Purpose:  
The Institute will provide support for faculty as they:  
Implement best practices in course design in varied modalities (face-to-face, hybrid, fully mediated-virtual)  
Align goals, activities, and assessments to optimize digitally mediated learning  
Develop learning strategies, tools, activities, and assessment methods that transcend modalities  
Institute Summary:  
VSI is a four-day experience led by experienced faculty mentors and staff of the Office of Academic Technology. The series kicks off with an overview of Designing Your Course in a Post-Pandemic World. Later sessions will provide additional information based around the daily themes of Content, Interaction, and Assessment. Participants will also receive guidance and support each day for questions, brainstorming, reflections, ideas, etc.  
Time Commitment:  
The Institute will involve approximately 11 hours of synchronous participation via Zoom sessions. Participants will also prepare and deliver a 10-minute presentation on Friday, June 3. See requirements below.  
Institute Compensation:  
Instructors who complete all requirements of the VSI can earn additional employment in the amount of $750 and a digital badge.  
Institute Requirements:  
Completion of the Institute involves meeting the following requirements:  
Attend the Zoom sessions scheduled each day from 9:30-10:30 a.m., 11-12 p.m., and 1-2 p.m. (Tues- Thursday). You may miss ONE session. Attendance is required on Friday, June 3rd from 11-12 pm and 1-2 pm for participant presentations.  
At the last two Zoom meetings on Friday, June 3rd, participants will give a brief presentation of no more than 10 minutes of at least three ideas you are incorporating into your summer/fall courses based on the workshops attended. OAT staff will be available to assist participants each day before and after the sessions via optional virtual hours. 
Institute Team and Questions  
The VSI will include campus experts on several topics, instructional designers, along with current Faculty Ambassadors for Canvas, who will work with a cohort of faculty as they develop their courses. For questions about the VSI, please email oatsupport@csustan.edu  
Statement of Interest 
To join the VSI, please register by 5:00 pm on May 2nd indicating your acceptance of the time commitment and requirements stated above. Open to faculty of any rank.  VSI is limited to 12 participants. Others are welcome to attend any of the sessions without being eligible for compensation. 
Note: The information on this page is continually being updated with more information.
Open Virtual Office Hours + Instructional Design Workshop
---
Do you need assistance with Canvas? or
Downloading Zoom Recordings and Uploading them to Panopto?
Instructional Design Open Office Hours + once a month workshop on Wed from 1-2 p.m. (no need to RSVP, drop-ins welcomed!)
Successful redesigns adhere to sound pedagogical principles associated with high-impact practices. The primary goal is to shift students from a passive, note‐taking role to an active learning orientation in order to enhance learning outcomes. But successful redesigns don't just happen; they require a high degree of intentionality. Quality needs to be designed into a course.
If you would like assistance in redesigning one of your courses, please contact oatsupport@csustan.edu or drop in during our Instructional Design Open Office Hours with an intentional workshop series at the beginning of every month on Wednesday from 1-2 p.m.!
Please join us during our Open Office Hours.
Open Office Hours - View Schedule
CSU - QLT Courses and Quality Matters (QM) Offered - Free!

---
CSU Online Course Services offers FREE professional development Quality Learning and Teaching (QLT) and Quality Matters (QM) courses for tenure-track faculty and lecturer faculty across all 23 CSU Campuses. For more information: CSU-QLT Courses Offered
All courses are taught by certified CSU Facilitators who are faculty and/or instructiona
l designers with extensive experience and training in teaching and evaluating online courses. All courses are 3-weeks in length, online, asynchronous, require 15-20 hours, with a structured course schedule and due dates that must be followed. While you are able to move ahead in the course, you are expected to follow the due dates outlined in the schedule as peer-to-peer collaboration is an integral component of all courses. If you fall behind you must contact the facilitator as soon as possible to make arrangements to catch up. Printable Spring 2022 Course Training Schedule.
WebAIM Accessible Document Training Opportunity- $500
---
OAT is pleased to provide a professional development opportunity in Accessible Document Training sponsored through the Chancellor's Office. It is an online, self-paced accessible document training course, and is now available on a first-come, first-serve basis. Potential course participation would be any CSU faculty and staff who generate public-facing digital documents using Microsoft Word, PowerPoint, and Adobe Acrobat. The course extends for approximately four weeks and requires two to four hours a week to complete.
Faculty participations only are eligible for a $500 Stipend upon completion - please email your Certificate of Completion to academicaffairs@csustan.edu. Register now for the November, December, or January cohort.
For more information, please visit the website. To register, please click the training registration link.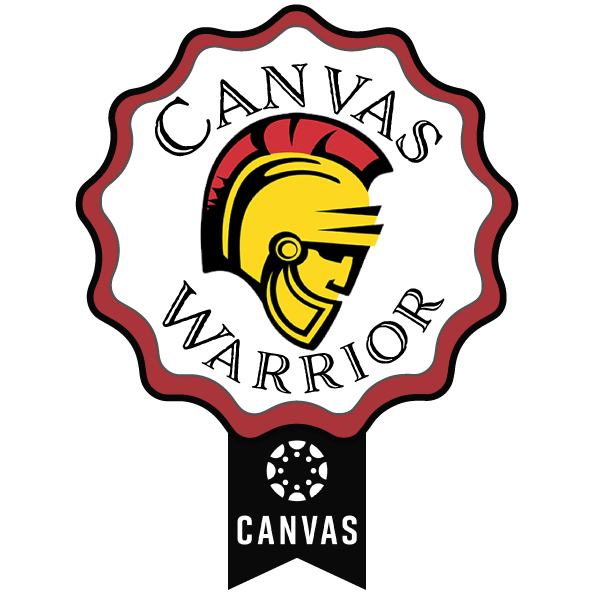 Additional Resources - Free!
---
Canvas 101:
Self-Paced Introduction to Canvas (Stan State). Learn all about Canvas and receive a "Canvas Warrior Badge" credential. Please email oat@csustan.edu to unlock the quiz and earn your Warrior Badge!
ACUE Online Teaching Toolkit:
To support instructors needing to make a quick transition to utilizing an online environment, the Association of College and University Educators is offering resources and recommendations that can be immediately put to use by instructors, to benefit both faculty and their students. Provide a justification summary of what you learned.