Virtual Fall Institute (VFI) Workshop
---
Welcome to our Virtual Fall Institute (Oct 25-28)
This fall, we are offering four tracks for you to choose from along with two special guests: Kathy Fernandes from CSU Chico and Jeff McCall from Cal State Monterey Bay on Monday, October 25th from 1-2 p.m.
About the speakers
Kathy Fernandes is the Academic Technology Officer at Chico State, reporting to the Vice Provost for Academic Programs. She is responsible for academic technology strategic planning, online education, and faculty support and development, specifically for integrating technology into the curriculum for greater student success. Kathy has worked in the CSU for more than 30 years and is a leader in the field of academic technology in higher education. Kathy has an MA in Instructional Design with Technology, a BS in Computer Science and a BA in Mathematics. She attended the Frye Leadership Institute in June 2007. Fun fact: Kathy is currently writing a chapter for a book entitled ROI in Online Higher Education.
Jeff McCall is the Associate Director of the Center for Academic Technologies at Cal State Monterey Bay. His experience as an instructional technologist, media developer, and computer science faculty gives him an understanding of the bridge that academic technology creates between faculty and technology and how it can remove barriers to better instruction.
Four Tracks
We used the idea of "tracks" to organize the sessions for VFI. Sessions for each track occur at the same time each day, and tracks provide attendees with the option of taking a deep dive into a topic. Tracks aren't the only way to experience VFI though.  Attendees are welcome to "jump the track" and join whichever sessions pique their interest or match their availability.
Canvas - all things Canvas
Video - all things Panopto, incl. storage, management, integration
Technology-Enhanced Active Learning - classroom technology, student engagement in the classroom and online
Accessibility - Ally, Read & Write, EquatIO
Faculty participants will earn a badge and a stipend of $500 by attending 10 out of 16 sessions in full.
Open Virtual Office Hours + Instructional Design Workshop
---
Do you need assistance with Canvas? or
Downloading Zoom Recordings and Uploading them to Panopto?
Instructional Design Open Office Hours + once a month workshop on Wed from 1-2 p.m. (no need to RSVP, drop-ins welcomed!)
Successful redesigns adhere to sound pedagogical principles associated with high-impact practices. The primary goal is to shift students from a passive, note‐taking role to an active learning orientation in order to enhance learning outcomes. But successful redesigns don't just happen; they require a high degree of intentionality. Quality needs to be designed into a course.
If you would like assistance in redesigning one of your courses, please contact oatsupport@csustan.edu or drop in during our Instructional Design Open Office Hours with an intentional workshop series at the beginning of every month on Wednesday from 1-2 p.m.!
Please join us during our Open Office Hours.
Open Office Hours - View Schedule
Note: The information on this page is continually being updated with more information.
CSU - QLT Courses and Quality Matters (QM) Offered - Free!

---
CSU Online Course Services offers FREE professional development Quality Learning and Teaching (QLT) and Quality Matters (QM) courses for tenure-track faculty and lecturer faculty across all 23 CSU Campuses. For more information: CSU-QLT Courses Offered
All courses are taught by certified CSU Facilitators who are faculty and/or instructiona
l designers with extensive experience and training in teaching and evaluating online courses. All courses are 3-weeks in length, online, asynchronous, require 15-20 hours, with a structured course schedule and due dates that must be followed. While you are able to move ahead in the course, you are expected to follow the due dates outlined in the schedule as peer-to-peer collaboration is an integral component of all courses. If you fall behind you must contact the facilitator as soon as possible to make arrangements to catch up. Printable Fall 2021 Course Training Schedule.
WebAIM Accessible Document Training Opportunity- $500
---
OAT is pleased to provide a professional development opportunity in Accessible Document Training sponsored through the Chancellor's Office. It is an online, self-paced accessible document training course, and is now available on a first-come, first-serve basis. Potential course participation would be any CSU faculty and staff who generate public-facing digital documents using Microsoft Word, PowerPoint, and Adobe Acrobat. The course extends for approximately four weeks and requires two to four hours a week to complete.
Stipend: $500 upon completion - please email Certificate of Completion to academicaffairs@csustan.edu. Course Months: October
For more information, please visit the website. To register, please click the training registration link.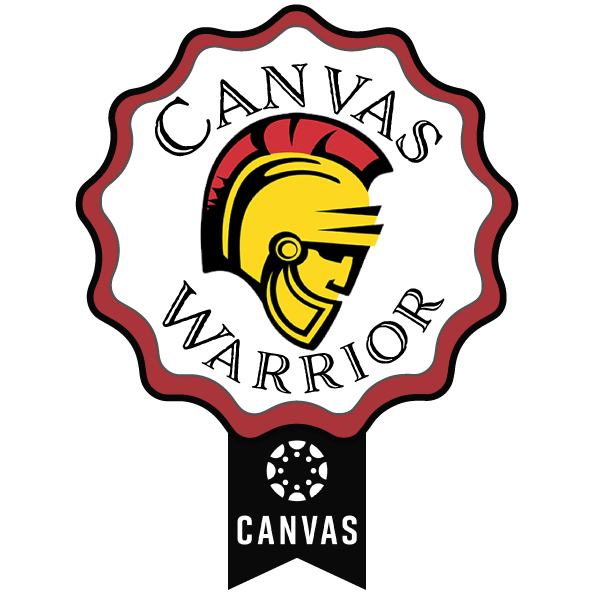 Additional Resources - Free!
---
Canvas 101:
Self-Paced Introduction to Canvas (Stan State). Learn all about Canvas and receive a "Canvas Warrior Badge" credential. Please email oat@csustan.edu to unlock the quiz and earn your Warrior Badge!
ACUE Online Teaching Toolkit:
To support instructors needing to make a quick transition to utilizing an online environment, the Association of College and University Educators is offering resources and recommendations that can be immediately put to use by instructors, to benefit both faculty and their students. Provide a justification summary of what you learned.