Discover what you can learn and where a nursing major can take you.
The RN to BSN program is designed to meet the needs of working registered nurses with both part-time and full-time tracks. Designed as a face-to-face completion program for registered nurses with an associate degree (ADN), the program is accredited by the Commission on Collegiate Nursing Education.
"The Institute of Medicine is calling for the proportions of nurses with bachelor's degrees to increase from 50 percent to 80 percent by the year 2020." (RWJF, The Future of Nursing, 2010)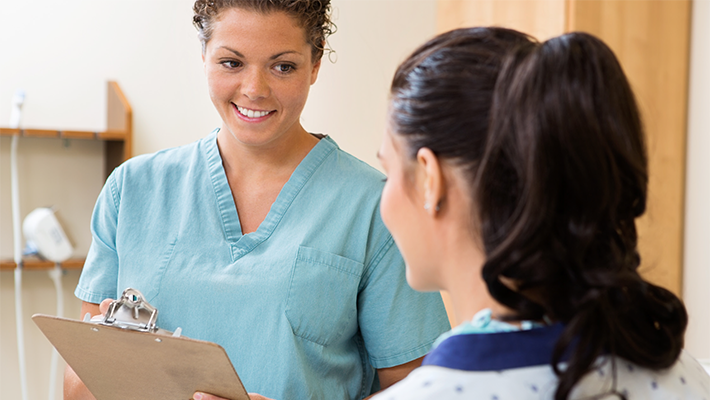 Interests
Applying real-world solutions in nursing
Making a positive impact in healthcare
Leadership opportunities in nursing
Part-time (5 semester) or full-time (3 semester) tracks
 Learn
Learn with other nurses
Use clinical reasoning in decision-making
Develop communication skills
Demonstrate professional values that derive from the core values of caring: Altruism, autonomy, human dignity, integrity and social justice
Go!
The Central Valley needs more nurses, and the RN to BSN degree program is designed to meet the needs of registered nurses who want to extend their educational and professional goals. Our nursing graduates tell us that completing their BSN was an important step in advancing their careers.
Eligibility Requirements
A current license as a Registered Nurse in California.
Completed 60 semester units of baccalaureate-level transferable college credit.
Completed an AD or Diploma in nursing with a minimum of 30 semester units of nursing coursework, with a grade of C or better in each course.
Completed at least half of the University's General Education requirements, including college-level English composition, statistics, and critical thinking, with a grade of C or better.
Complete an acceptable college-level statistics course of at least 3 semester units with a grade of C or better.
Gained admission to the University with an overall grade point average of 2.75 or better.
Gained admission to the School of Nursing. Program admission is contingent upon meeting minimum requirements and passing a physical exam, drug screening and a background check.
Program Requirements
Complete University General Education requirements for the Bachelor of Science degree (51 units minimum including transferable General Education units).
Complete the major of 26 or 27 upper-division units.
Complete 9 upper-division units, which meet the upper-division General Education requirements. Completion of a minor is not required.
 Degrees and Programs
Bachelor of Science in Nursing with three tracks available:
- Pre-licensure BSN track
- RN to BSN track
- LVN to BSN track
Accelerated Second Bachelor of Science in Nursing for students with a prior bachelor's degree
Bachelor of Science in Health Science
Master of Science in Nursing, with concentrations in:
- Education
- Administration
- Gerontological nursing
---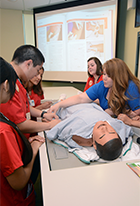 "We learn more about leadership, delegation and conflict resolution. The nursing program at CSU Stanislaus helped me to grow as a nurse leader."
Nursing Student