Discover what you can learn and where a music major can take you.
The Department of Music has an outstanding faculty of highly accomplished professional performers, conductors, composers and educators who are active regionally, nationally and internationally.
The department provides students a broad range of academic and performance opportunities within a program accredited by the National Association of Schools of Music. Two- to four-year talent-based music scholarships are open to new students each year.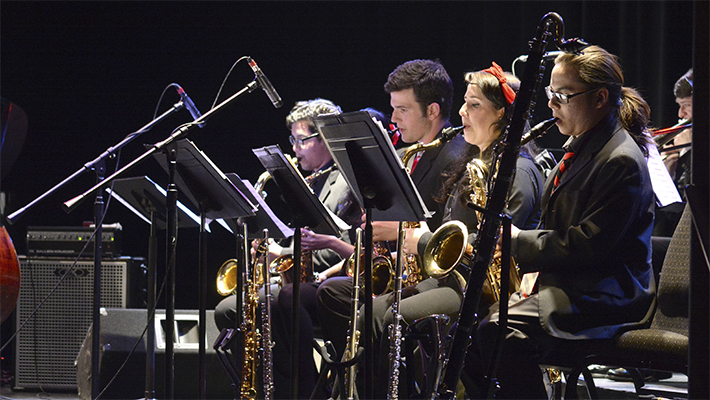 Interests
Advanced performance techniques
Music theory, analysis and pedagogy
Eartraining and sightsinging
Music history
Music around the world
Music technology
Working as a part of a team
Expressing creative ideas 
 Learn
Develop high level musical, technical, and artistic fluency in the performance practice of your musical emphasis
Demonstrate an understanding of historical foundGatOions of European and American musical styles, and the development of world musics
Develop aural & keyboard skills
Improvise and compose music in a variety of styles 
Go!
Private studio instructor
Music educator
Instrumental performer
Opera performer
Recitalist
Conductor
Music director
Recording technician
Music therapist
Music librarian
Arts administrator 
Career Opportunities
Modesto Symphony Orchestra
Modesto Opera
Opera San Jose
Chamber music ensembles
K-12 music classrooms
Private music studios
Graduate programs at universities such as Juilliard, Peabody Conservatory and Westminster Choir College
University-level teaching at institutions such as Indiana University and University of Southern California
 Degrees and Programs
Bachelor of Music in Music, with emphases in the following areas:
- Music Education-
- Instrumental
- Music Education-Choral
- Piano Performance
- Instrumental Performance
- Vocal Performance
​- Jazz Performance
- Composition
Bachelor of Arts in Music, with emphases available in:
General Music
Music Technology
A minor in music is available, as is a concentration in music for those majoring in liberal studies. 
---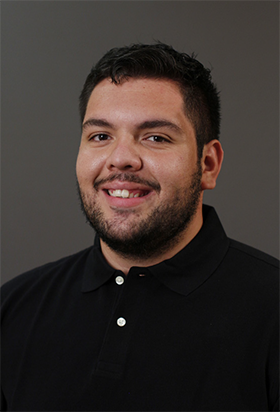 "I felt like I belonged here and the faculty have guided my passion for music. I have gained the skills I will need to be a successful music educator."
Carlos Miramontes
Music Alumnus