Discover what you can learn and where a kinesiology major can take you.
The Department of Kinesiology prepares students to positively contribute to the health and well-being of others as advocates for a physically active lifestyle and preventative health. We strive to promote life-long learning and service to diverse populations. This is accomplished through a series of foundational courses, assignments and experiences specific to one of three fields of study: Exercise science, health promotion, or preparation for a teaching credential in physical education.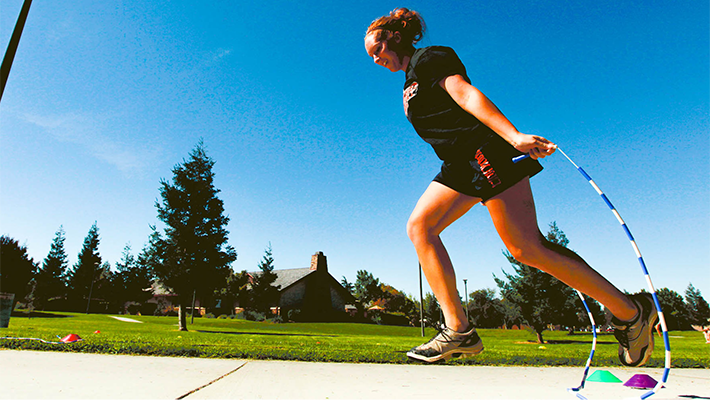 Interests
Working with peers
Working with the community
Motivating others
Being physically active
Guiding others in life-long physical activity and healthy lifestyles
 Learn
Gather information about the community
Design and implement health related programs and activities
Design standards-based physical education lesson plans
Rehabilitate individuals who have had injuries or illnesses
Go!
Physical education teachers
Physical or occupational therapy
Chiropractor
Athletic training or fitness instructor
Public or community health educator
Exercise physiologist
Healthcare administration
Nutritionist
Physician's assistant
Career Opportunities
Local school districts such as Turlock School District or Modesto City Schools
Public health departments such as Merced County Public Health of the California Department of Health
Local physical therapy offices such as Andersen Physical Therapy or Golden Bear Physical Therapy
Local health clinics such as Stanislaus Orthopedic and Sports Medicine Clinic or the Romeo Medical Clinic
Non-profit organizations such as Healthy Aging Association
Local hospitals such as Memorial Medical Center or Doctors Medical Center
 Degrees and Programs
Bachelor of Arts in Kinesiology Concentrations:
- Exercise Science
- Health Promotion
Single Subject Matter Preparation in Physical Education
Master of Arts in Education with a concentration in Physical Education
Minor in Kinesiology
Concentration in Physical Education for Liberal Studies majors
Supplemental Authorizations in:
- Introductory Health Science
- Introductory Physical Education
---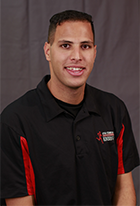 "I chose to major in Kinesiology because I believe in the importance of physical activity and education in schools. Encouraging others to develop healthy lifestyles while having fun is my passion!"
Omar Musleh
Kinesiology Student