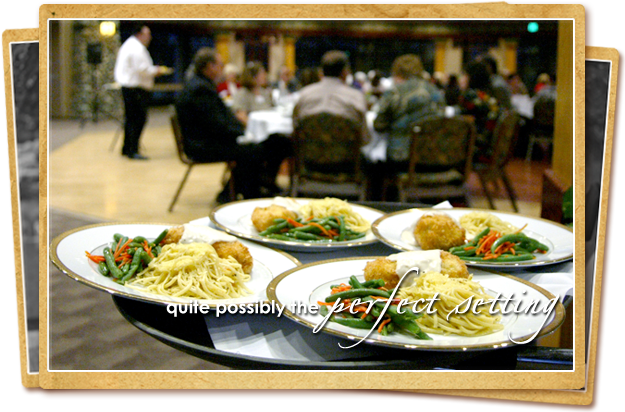 Chartwells is proud to be the food service provider for California State University, Stanislaus. We specialize in enticing menus and exceptional customer service! Our culinary team offers creative and unique presentations to compliment any style. For more information, please contact our catering office at (209)667-3634.
You can also visit our website to look at a few menu options by clicking on the In Any Event button and following the prompts after that. These menus are designed to introduce you to the food and beverage services offered by Chartwells. Please remember that this is only an example of what we can provide and the Catering Director will be happy to accommodate your menu requests.
Please feel free to contact the Chartwells Catering Office for more information.
(209) 667-3634