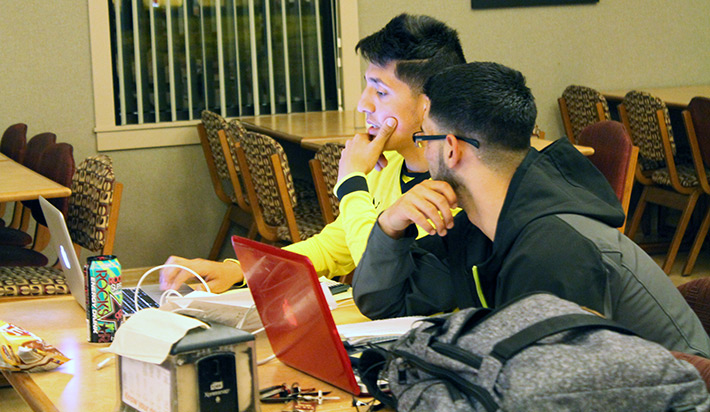 ​
The Sophomore Year Experience Program offers targeted support to second year students.  Program participants have access to specific academic and personal wellness programs.
In Housing we want to support our students in their continued academic success, and we recognize that the sophomore year is a critical transition period.
Our Sophomore Year Experience features:
Specific Welcome Week activities
Assistance in selecting a major which is both interesting and has a career path
Special course selection assistance
Monthly academic and personal growth/skill based workshops
Monthly social and networking activities
Weekly study nights
Mystery trip each semester
Ongoing communication and interaction with Resident Assistants and Peer Academic Leaders
Monthly meeting with the Housing Academic and Career Coordinator
The Sophomore Year Experience is a program about long-term success.  It is about ensuring that the time and financial investment you have made to remain at the University stays on track and results in timely graduation.   It not only supports your persistence college, it provides resources relating to career preparedness.
This program is designed to prevent a "sophomore slump" by providing support, events and activities which address challenges commonly experienced by sophomore college students.
For more information please contact Ms. Rebekah Gregory, Academic and Career Support Coordinator at rgregory1@csustan.edu.