Jump to topic:
Notice: The Student Health Center strives to provide accurate information from state, local and federal health agencies.
---
What are the symptoms of COVID-19?
Symptoms for COVID-19 can include:
Fever with a temperature of 100.4 degrees or higher
New loss of taste or smell
Dry cough
Sore throat
Shortness of breath or difficulty breathing
Muscle or body aches
Headache
Congestion or runny nose
Diarrhea
Nausea or vomiting
Seek immediate emergency assistance and dial 911 if you experience severe symptoms, such as:
Extreme difficulty breathing
Persistent pain or pressure in the chest
New confusion
Inability to wake or stay awake
Bluish lips or face
Additionally, if you believe you are sick or suspect you were exposed to someone with a confirmed or suspected case of COVID-19, you are required to notify the campus by submitting a COVID-19 Reporting Form, even if you are not actively showing symptoms of COVID-19.
---
What if I feel sick, what should I do?
You are advised to self-monitor your symptoms, avoid contact with others for 14 days. If you believe you are sick, contact your healthcare provider or the Student Health Center at (209) 667-3396 to schedule an appointment. Prior to visiting the Student Health Center, you must call in advance to allow the staff to prepare for your visit. Appointments are also available via telephone and Zoom. Patients visiting the Student Health Center are asked to wear a face covering, prior to arrival.
---
How can I decrease the risk of becoming infected with COVID-19?
Clean your hands often with soap and water for at least 20 seconds.
Use hand sanitizer when soap and water are not available after touching surfaces.
Wear face coverings.
Practice social distancing.
*Masks or face coverings are required in public spaces while on campus, in classrooms and in California. Face coverings protect you and those around you from droplets from your nose or mouth.
---
What if I have been exposed to someone with a confirmed or suspected case of COVID-19?
We urge you to stay home and self-monitor your symptoms for 14 days. If you have recently been in close contact with individuals who are known to have COVID-19, you are required to submit a COVID-19 Reporting Form, even if you are not showing symptoms of COVID-19.
---
What should I do for my older or sick relatives and neighbors?
It is important to self-isolate from everyone, especially anyone aged 65 and older or with a chronic health condition (heart disease, lung disease, diabetes, cancer) or have weakened immune systems. These individuals are particularly vulnerable and at high-risk for complications due to the COVID-19 virus. Maintain contact by phone, email, social media, etc. Set up a system of family and friends to provide support, including delivering essentials to homebound and sick people.
---
Does the annual flu shot protect against COVID-19?
No!
The annual flu shot does not provide protection against COVID-19. It is highly recommended to get the flu shot, in order to mitigate the effects of one of these two respiratory infections. The COVID-19 vaccine is currently in development and may not be available until next year.
---
Community Testing Resources
---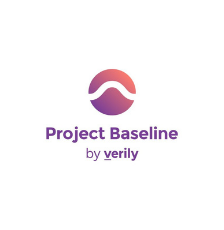 PROJECT BASELINE - ALL COUNTIES
Project Baseline is an initiative to make it easy and engaging for people like you to contribute to the map of human health and participate in clinical research. Together with researchers, clinicians, engineers, designers, advocates, and volunteers, we're collaborating to build the next generation of healthcare tools and services.

HEALTH AND HUMAN SERVICES - ALL COUNTIES
COVID-19 Notice. Health centers are an important component of the national response to the COVID-19 pandemic. Call your nearest health center or health department to discover their availability for COVID-19 screening and testing. Health centers can assess whether a patient needs further testing, which may be done over the phone or using telehealth.
Health and Human Services Resources

CVS HEALTH - MINUTE CLINICS
CVS Health is offering no-cost coronavirus testing (COVID-19) available to qualifying residents in select states, 18 and older. Find test sites and schedule a COVID-19 test to get results in as soon as 30 minutes.

DRIVE THROUGH CLINICS
COVID Clinic is happy to offer COVID-19 PCR or TMA testing services. This testing meets the requirements for most travel restrictions; however, it is the purchaser's responsibility to review any applicable travel restrictions prior to booking an appointment in order to ensure the service will meet the patient's travel restriction requirement(s).
Drive Through Clinic Resources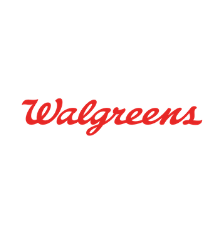 WALGREENS
Drive-thru COVID-19 testing is now available at select Walgreens locations. Learn more and see if you are eligible for coronavirus testing today.
---
Connect with Us
Student Health Center
Monday - Friday : 8:00 a.m. - 5:00 p.m.
Phone: (209) 667 - 3396
Fax: (209) 667 - 3195