President Joseph F. Sheley retires July 1, 2016, leaving a legacy of unity and pride in the university and community. His leadership will long be remembered by Stanislaus State students, alumni and friends of the University.
Share a message about President Sheley
In the spirit of honoring President Sheley's leadership, and in observance of his retirement, you are invited to consider making a tribute gift to the Presidential Fund for Regional Partnership Development. This fund was established in 2013 to advance regional economic and social development through initiatives such as student internships, scholarships for applied research and faculty collaboration grants. It is the intent of President Sheley to allow your gifts in his honor to be used by his successors to carry on the power of partnerships.
Demonstrate your acknowledgement of the difference one person can make by making a tribute gift today.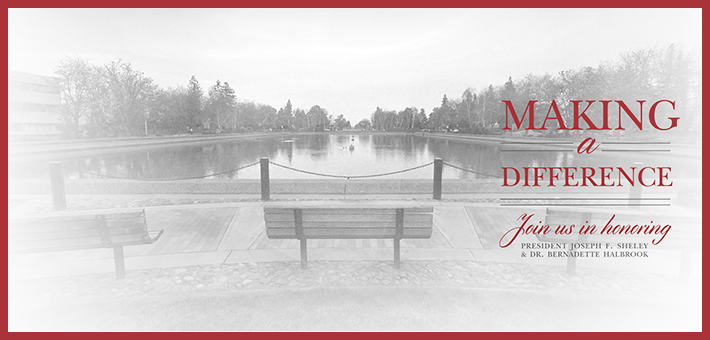 ​