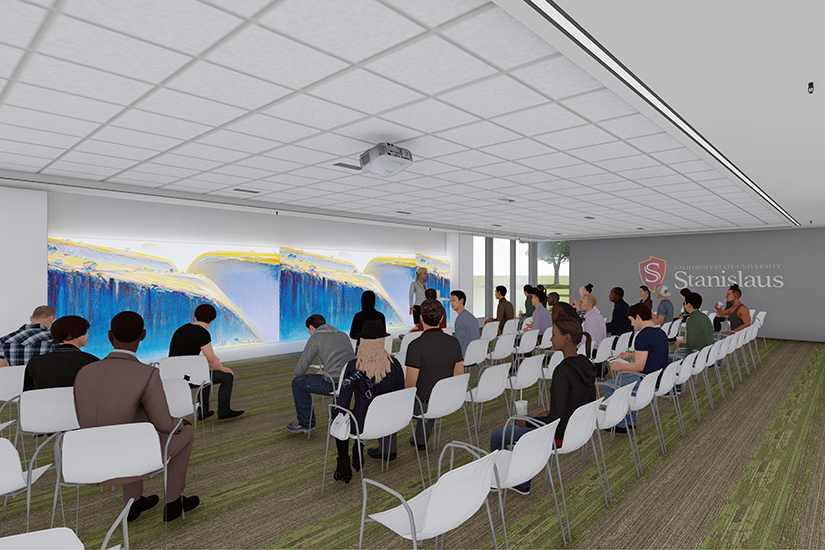 First Floor: 102
Community Event Hall
The Community Event Hall at more than 1,500 square feet, located on the first floor is a multipurpose space for University and community events. Funding will outfit the space with AV technology, a very large video wall and upgraded furniture suitable for comfortable, long-term seating.
First Floor: 103/104
24/7 Study Zone
A quiet and spacious space for students to focus on, contemplate and immerse themselves in their studies. At more than 2,700 square feet, additional space is available for future amenities and upgrades.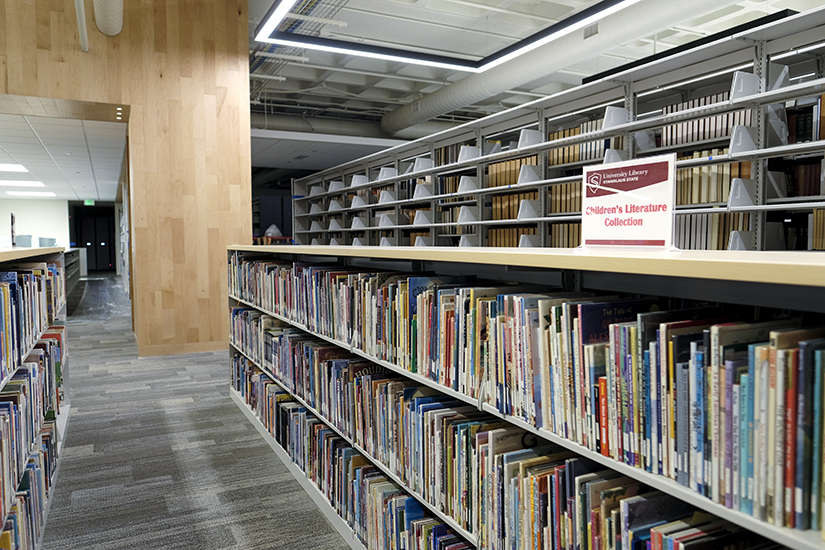 First Floor: 142
Children's Book Collection
The Children's Book Collection located on the first floor provides a fine collection of children's books that are in high demand by future teachers. This collection may be browsed and books read in a quiet comfortable seating area. Funding will improve and enhance the children's book collection.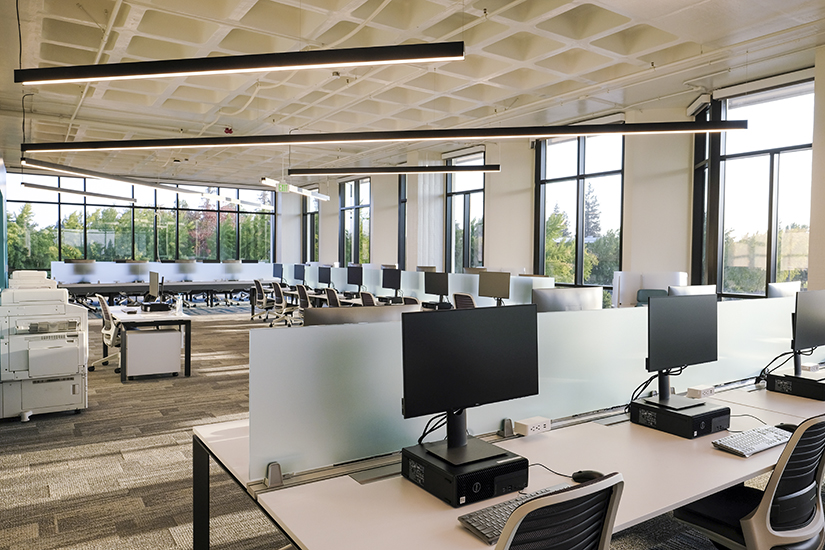 First Floor: 179
Second Floor: 283
Computer Commons
Each Common space has approximately 90 computer workstations to allow for students to conduct research and expand their knowledge by having access to thousands of online journals and publications. Funding will provide the cyclical refresh of computers, workstations, seating and accompanying wi-fi serving the general area.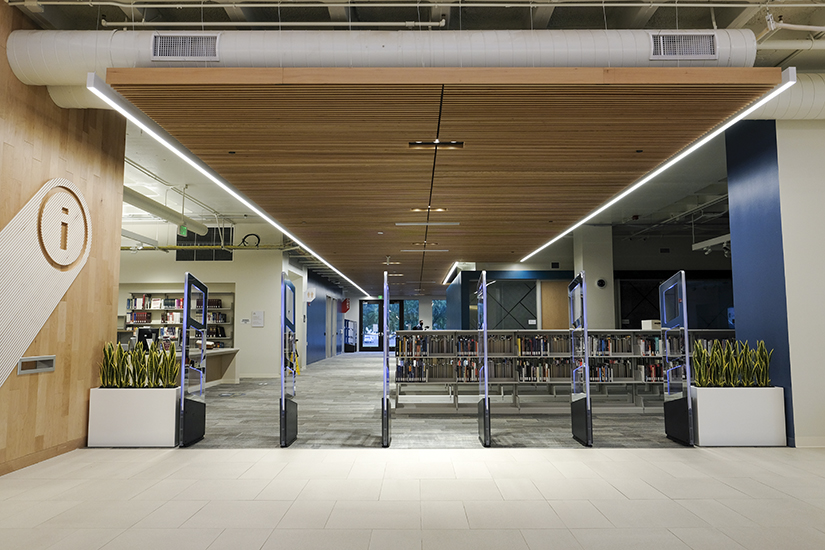 First Floor: 180
New Books Reading Room
The New Books Reading Room, located on the first floor features four rows of low shelving units housing the latest acquired books by the University Library. To better discover and enjoy the books is a nearby comfortable seating lounge arranged in a square with privacy shields, low coffee tables, four sumptuous chairs and bench sofa seating.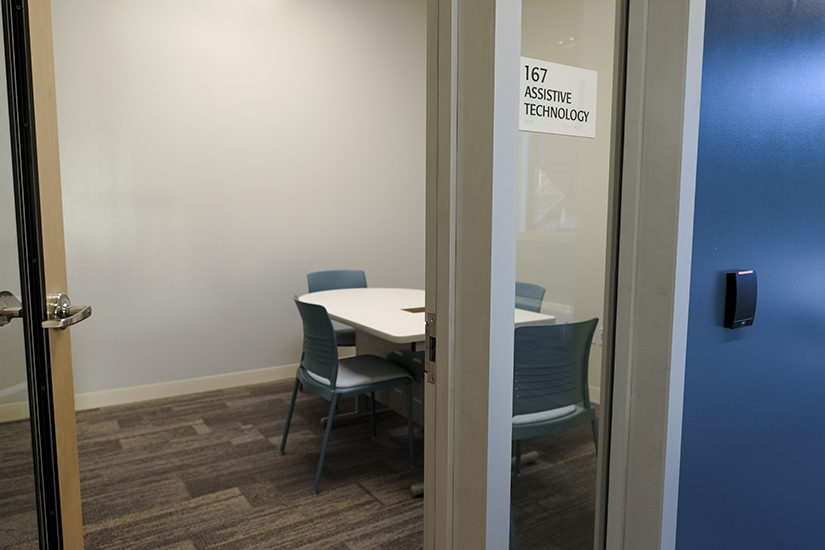 First Floor: 167, 168, 169
The Assistive Technology & Study Room Row
The Row of Group Study Rooms consists of 3 rooms that can provide quiet spaces for students to study alone or in small groups to collaborate on group projects. The row of rooms includes technology and special software for disability services.  The Row is located on the first floor and each room measures 125, 126, and 127 square feet respectively (total 378 square feet). Funding will provide for technological and software enhancement to better serve students with varied disabilities.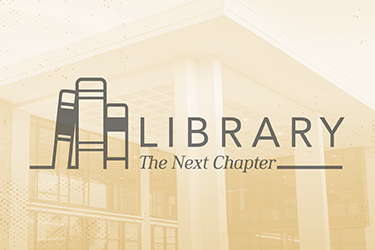 First Floor: 171-178
Second Floor: 271-278
Study Rooms
---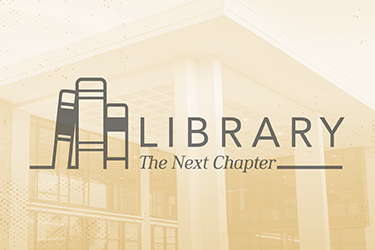 Second Floor: 208, 216, 227, 228
Student Collaboration Circle: Warrior Way or Collaboration Station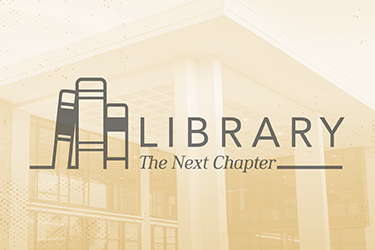 Second Floor: 208, 216, 227, 228
Student Collaboration Circle: Warrior Way or Collaboration Station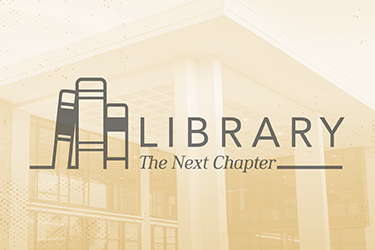 Second Floor: 258
Library Instruction Room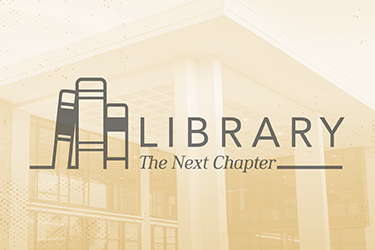 Second Floor: 259
Maker Space/Fab Lab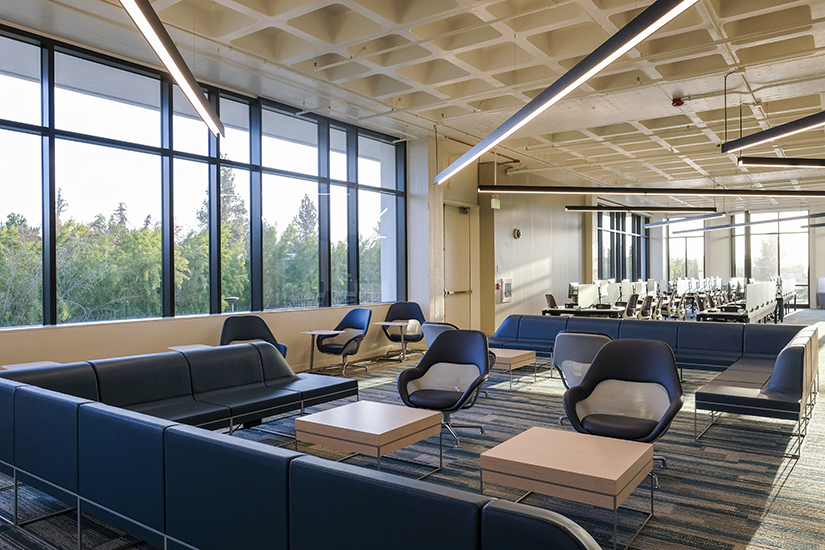 Second Floor: 264
North Study Hall
The North Study Hall is an expansive space of over 100 seats in various configurations and varying types of bench sofas, round study tables with chairs, carrel rows with privacy shields and "pods" that offer single seating surrounded by frosted dividers to give a sense of solitude and privacy. The natural light comes from north and west and the tranquil outdoor views encourage contemplation and thought.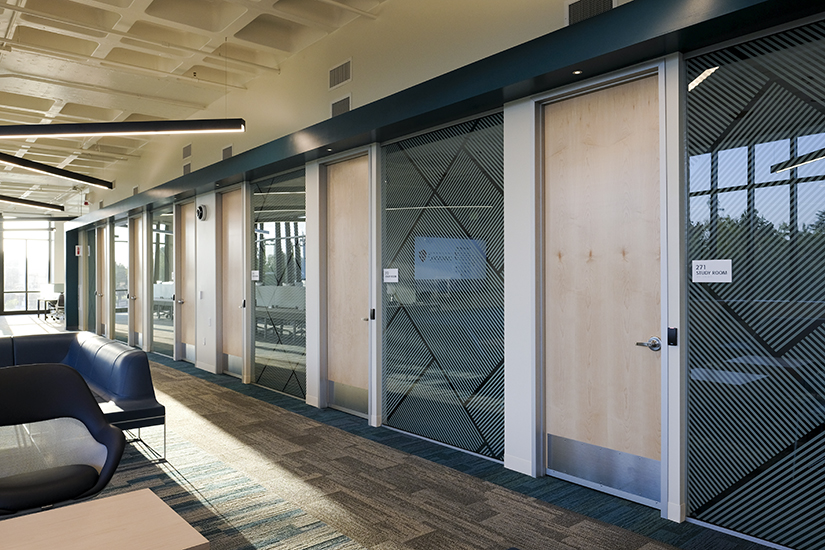 Second Floor: 277
Large Group Study Room
The Large Group Study Room can hold up to 10 students. Funding will enable wireless technology and large video screens to be installed to connect with the world and present and share information. The 226 square foot room is located on the 2nd floor.
---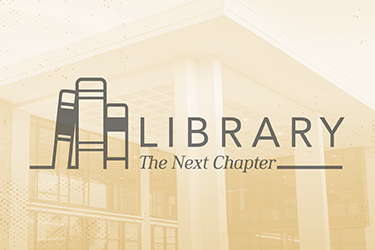 Third Floor: 301, 303
Quiet Space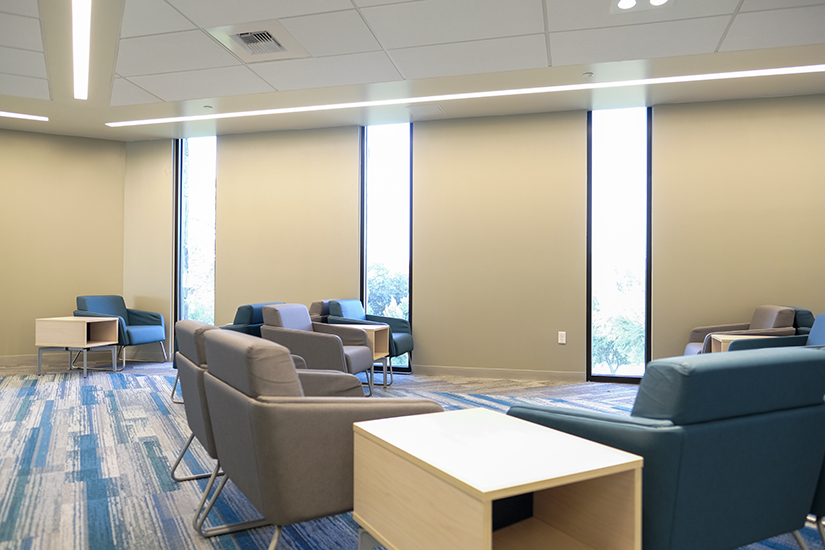 Third Floor: 302
Silent Reading Room
The Silent Reading Room is a contemplative space located on the third floor where students can reflect, study, and find a peaceful sanctuary with natural light. It is a wonderful room to view the campus and feel connected to the San Joaquin Valley. The room has seating for more than 100 Library users.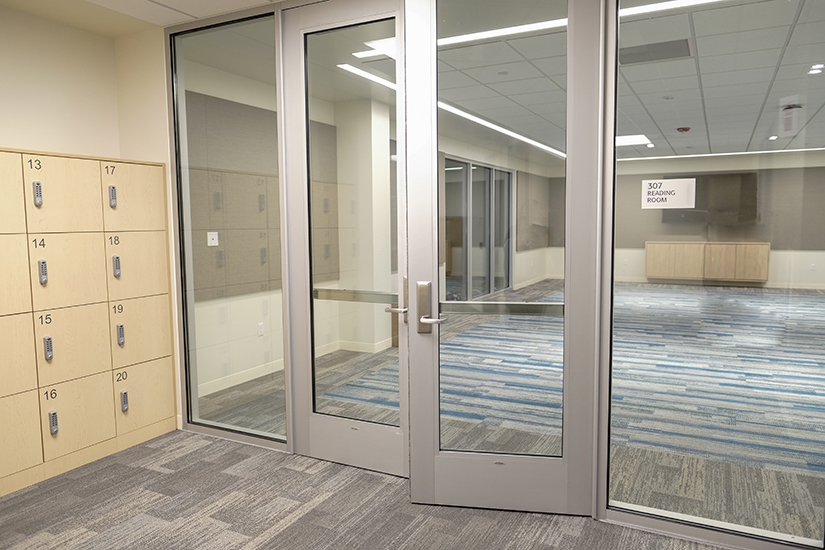 Third Floor: 307
Special Collections Reading Room
The Special Collections Reading Room located on the 3rd floor provides controlled access to rare books, manuscripts, photographs, ephemera, and digital collections of rare or unique material and a direct link to current and past cultures and knowledge. At 882 square feet, there is ample space for faculty and students to examine items and conduct research. Funding will provide for upgraded audio-visual presentations and museum grade display cases.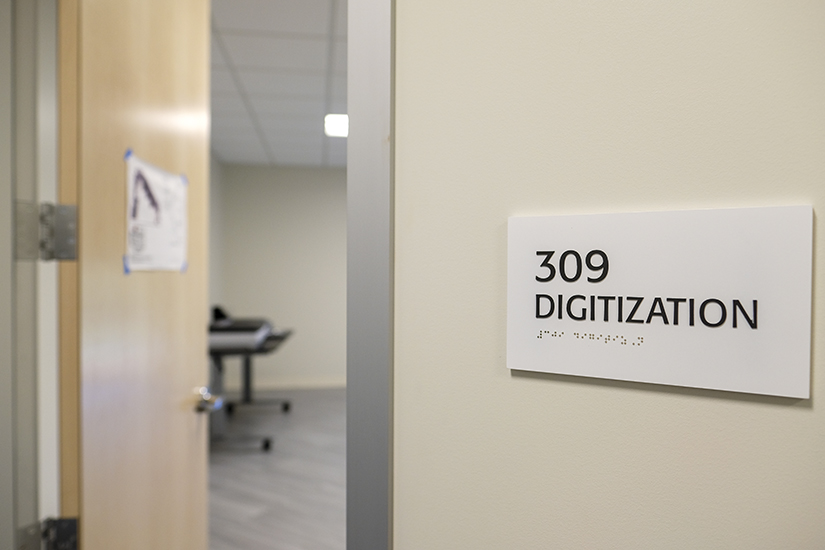 Third Floor: 308, 309, 310
Special Collections, Archives & Digitization Lab
Digitization of library materials is the means to bring the library collection to the world. The library can work with students, faculty and researchers on digitization projects that both promote the academic and research interests of Stanislaus State, as well as produce digital materials that will allow for greater access to the wider academic and research community beyond the University. These digitization projects include converting analog-to-digital conversion. Equipment to be purchased: camera, lighting, tripod, etc. The room is located on the 3rd floor and measures 369 square feet. Funding will provide the latest, high quality digitization equipment to work with materials in different sizes and formats.
Updated: November 10, 2021