Event date
Thursday, November 12, 2020 -

12:30pm

to

1:45pm
Location
Zoom
Who's invited
Campus Community and Public
Contact
Dr. Cueponcaxochitl M. Sandoval
Phone
(209) 667-3258
Email
csandoval27@csustan.edu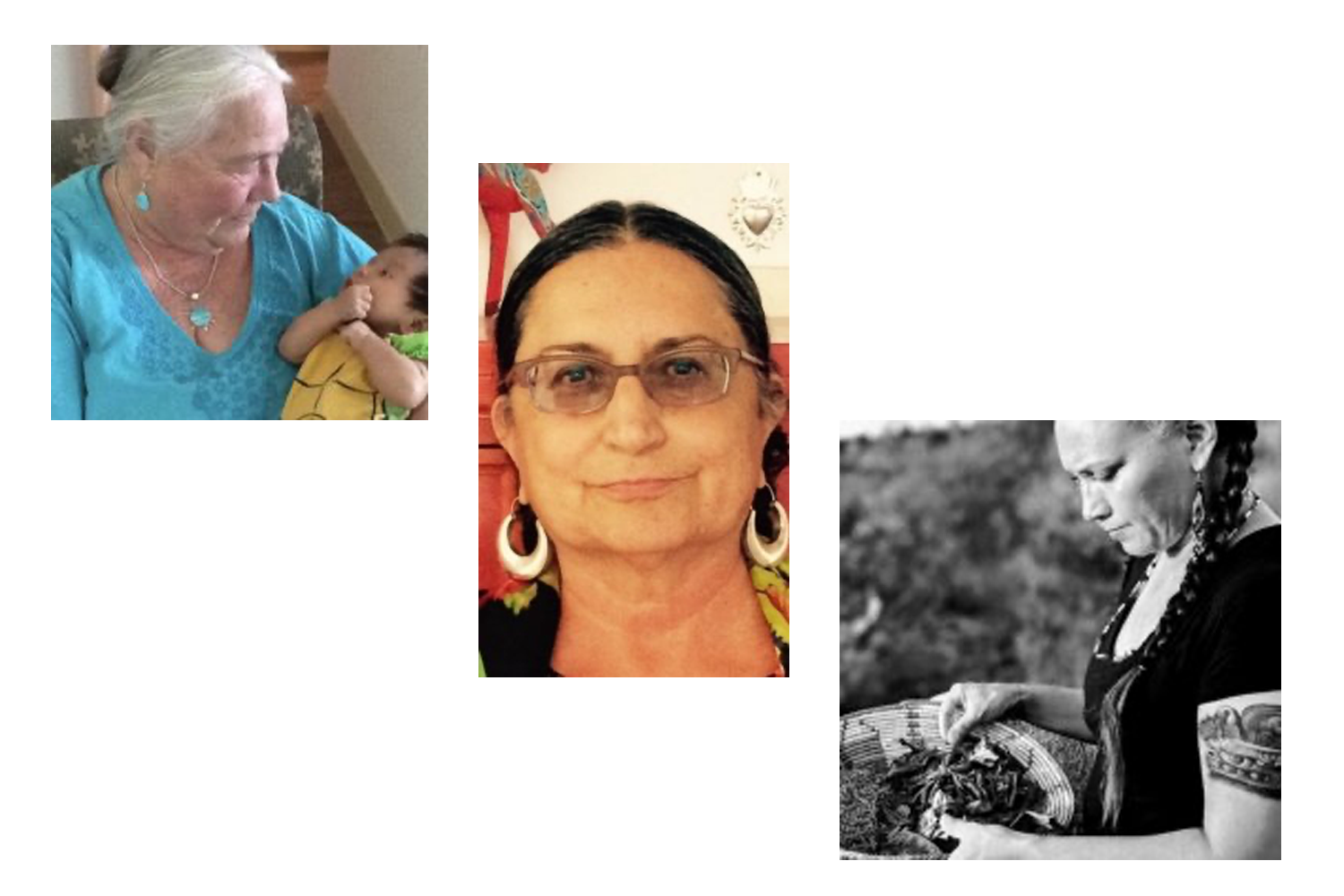 Accessibility Information
Persons with disabilities who need accommodations or have questions about access may contact the program sponsoring the event, as listed above.
Event Details
Native Feminisms, Spiritualities, Healing and Allyship in the Time of COVID
Keya Kessler is Oglala Lakota and Caucasian, born in Porcupine on the Pine Ridge Reservation in South Dakota. Her full blood Lakota mother passed away from influenza when she was 5 and raised by her Grandmother who lived in Wounded Knee. She was raised in a traditional Lakota way, attending Sundance since the age of 5. She Sundanced for 40 years. She continues to participate in traditional ceremonies. She is presently Grandmother of the Little Big Medicine Sundance in Wheatfields, Arizona on the Navajo Reservation. She continues to teach and help women learn about traditions, songs and helps people to find their hearts to heal themselves. Keya is currently one of the Advising Elders of the Chiuapactli Women's Collective in Phoenix, Arizona. The Collective is rooted in ancestral knowledge, inclusively to help empower indigenous women and 
women of color and their families. Keya currently volunteers on-line as a support teacher for adults with physical and mental disabilities with California Human Development Organization located in Northern California. Keya has been happily married 51 years and has 3 children and 4 grandchildren. She lives in Gilbert, Arizona just outside of Phoenix.
Angelita Valencia Borbón (Indígena Yaqui) received her calling to be a midwife at the age of five walking in the Sonoran desert with her mother. She was in early labor and Angelita's role was finding the perfect rocks for her to sit on during contractions. She received her BSN from the University of Arizona School of Nursing, and lived and studied with a Partera in the mountains of central Mexico where she received a blessing of her hands. She has over 20 years experience working with and training others to work with Indigenous birthing women from the orchards of South Texas and the inner city of Compton, to the Hupa Reservation in Northern California. Her advocacy includes participating in the work group that founded Doulas of North America (DONA.) She is in Phoenix now where her great joy is being a Native Scientist and an active Grandmother. 
Traci Faith Guw Thonalig Hughes Hamilton is an Arizona based Licensed Massage Therapist, womb worker, full spectrum birth worker, Nutritional Consultant, Herbalist, planter and traditional foods harvester, single mom of two, ages 6 and 8 years. She is of Mississippi Choctaw, Mexica, adopted Tohono O'odham and European decent. A ceremonial wombyn who knows her journey of healing and helping others is her way of life, her power. Traci has been involved with the Chukson (Tucson) community in many healing aspects. The Desert Institute of the Healing Arts in Tucson was the beginning of her formal massage training in 1996. She spent many years perfecting her skillset with Miraval Life in Balance high end mindfulness destination spa, all the while advocating for natural and indigenous Pre/post-natal care, as well as, involvement with Chukson chapter ICBLC events and breastfeeding advocacy.
Traci, later spent four years with Ha:san Preparatory and Leadership School teaching rainwater harvesting, traditional in ground gardening; planting with the moon and rain cycles, seed to plate style teaching and food prep. Her informal training is ongoing with family healers, ceremony, and CEU state license requirements. Traci is a natural teacher and is most at home teaching her community, friends and family the many benefits of Self-care with indigenous geographical appropriate foods and healing ways.  To Traci food sovereignty and womb sovereignty are healing ways. She believes the community has relied on the modern system far too long and have been deeply misdirected. The realization of food sovereignty is a healing way. Traci believes by that living with our indigenous foods brings back language and songs and revitalizes our spiritual natures by giving our human body what it needs to thrive. The 22 years of professional service in healing ways has shown her many aspects to healing the community by helping relatives remember and understand their true value. Traci's specialty is womb, abdominal, breast/chest therapy and full spectrum birth work. She has found that ancestral Womb knowledge, abdominal therapy and the lymphatic breast therapy complement one another in specific and profound ways that revitalize our ancestry and body wisdom. The breast/chest and uterine connection has become a strong foundation of her therapeutic treatments. Traci's passion for full spectrum birth work ties in very closely with the old healing ways of her teachers and elders. As a mother and knowledgeable community member she stays strong in outreach and knowledge sharing. Traci continues to work on a sliding scale basis to make this important healing work accessible. Her commitment to her community is where her heart is. Her goals are to be a strong resource and support a community of healthy warrior wombxn who step forward and make that effort for wellness.