Event date
Monday, April 8, 2019 - 9:30am

to

Friday, April 12, 2019 - 9:30am
Location
Diversity Center L201
Who's invited
Campus Community
Contact
Dr. Aletha M. Harven
Email
aharven@csustan.edu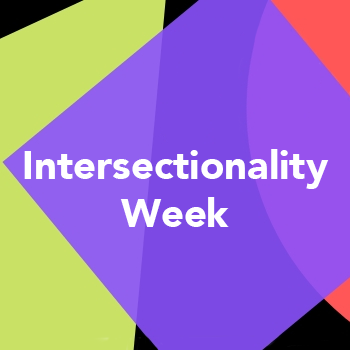 Please join us at the Diversity Center for a week of critical programming regarding our intersecting identities! We will have workshops, film screenings, scholarly discussions and resources available for students, staff and faculty.
We will end the week with a social mixer for all to attend. We hope to see you there! ~Dr. Aletha M. Harven (Faculty Lead)
Monday, April 8
11:30 a.m. - 1 p.m.
What is Intersectionality? Workshop
5-7 p.m.
Queer Pride - Paint & Sip Event
Tuesday, April 9
1-2 p.m.
A Guide to Gender Pronouns Workshop
5:30-8:30 p.m.
Moonlight - film screening & scholarly discussion
Wednesday, April 10
12-1:30 p.m.
Identity, Power & Privilege Luncheon
Thursday, April 11
2-3 p.m.
Body Positivity Workshop
5-8:30 p.m.
Call Her Ganda - film screening & scholarly discussion
Friday April 12
12-2 p.m.
Intersectionality - social mixer
Persons with disabilities who anticipate needing special accommodations or who have questions about physical access may email aharven@csustan.edu or call (209) 667-3504 in advance of the events.