Event date
Friday, April 5, 2019 -

7:30pm

to

9:30pm
Location
Snider Recital Hall
Who's invited
Open to Public
Contact
Neesha Oliver
Phone
(209) 667-3421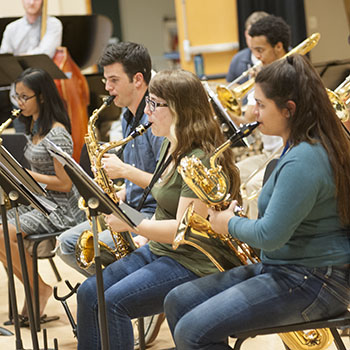 The ever popular and talented Stan State Jazz Ensemble & Combos takes the stage. Hot off the Stan State Jazz Festival, the Ensemble headlined the sold-out closing night concert, the Ensemble will be in top shape for this encore performance and the Combos are always hot!. Come check it out!
Tickets can be purchased online anytime or at our box office during specified hours. Faculty, Staff and Student ticket holders are required to present Warrior Card or student ID at the door.
Persons with disabilities who anticipate needing special accommodations or who have questions about physical access may call Neesha Oliver (209) 667-3421 in advance.
Map & Location
View building 6a on campus map. Parking in lot 3 is free beginning 1 hour prior to the event.