Event date
Saturday, October 21, 2017 - 7:30pm
Location
Snider Recital Hall
Contact
School of the Arts
Phone
(209) 667-3958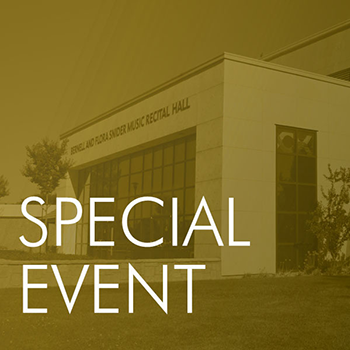 This guitar festival attracts an international array of music lovers as we feature the guitar in genres such as Flamenco, Classical, Jazz and a Tango Concerto.
The Festival Finale will host the guitar orchestras of Sacramento State, San Joaquín Delta College, Modesto Junior College, The University of the Pacific and the Stanislaus State Guitar Department as directed by newly appointed Directo of Guitar Studies Dr. David D. Chapman.
This year's guitar festival will host Argentinean virtuoso Carlos Eugenio Santi and acclaimed Cuban artist Manuel Espinás as they join forces with American guitarist Guy Powell and our own Dr. Chapman in the California premiere of Patric Roux's Tango Concerto "Tradicionuevo" for String Orchestra and guitar quartet. Czech pianist and conductor Dr. Karolina Syrovatkova will direct the string orchestra and perform for this event.
Tickets can be purchased online anytime or at our box office during specified hours. Faculty, Staff and Student ticket holders are required to present Warrior Card or student ID at the door.
Student, Faculty & Staff, Seniors $8 | General $12
G.E. Concert Credit Given: Yes
Map & Location
View building 6a on campus map. Parking in lot 3 is free beginning 1 hour prior to the event.