Event date
Friday, October 2, 2020 -

5:00pm

to

6:00pm
Location
Facebook and YouTube
Who's invited
Campus Community and Public
Contact
Kellie Gratigny
Phone
(209) 667-3079
Email
kgratigny@csustan.edu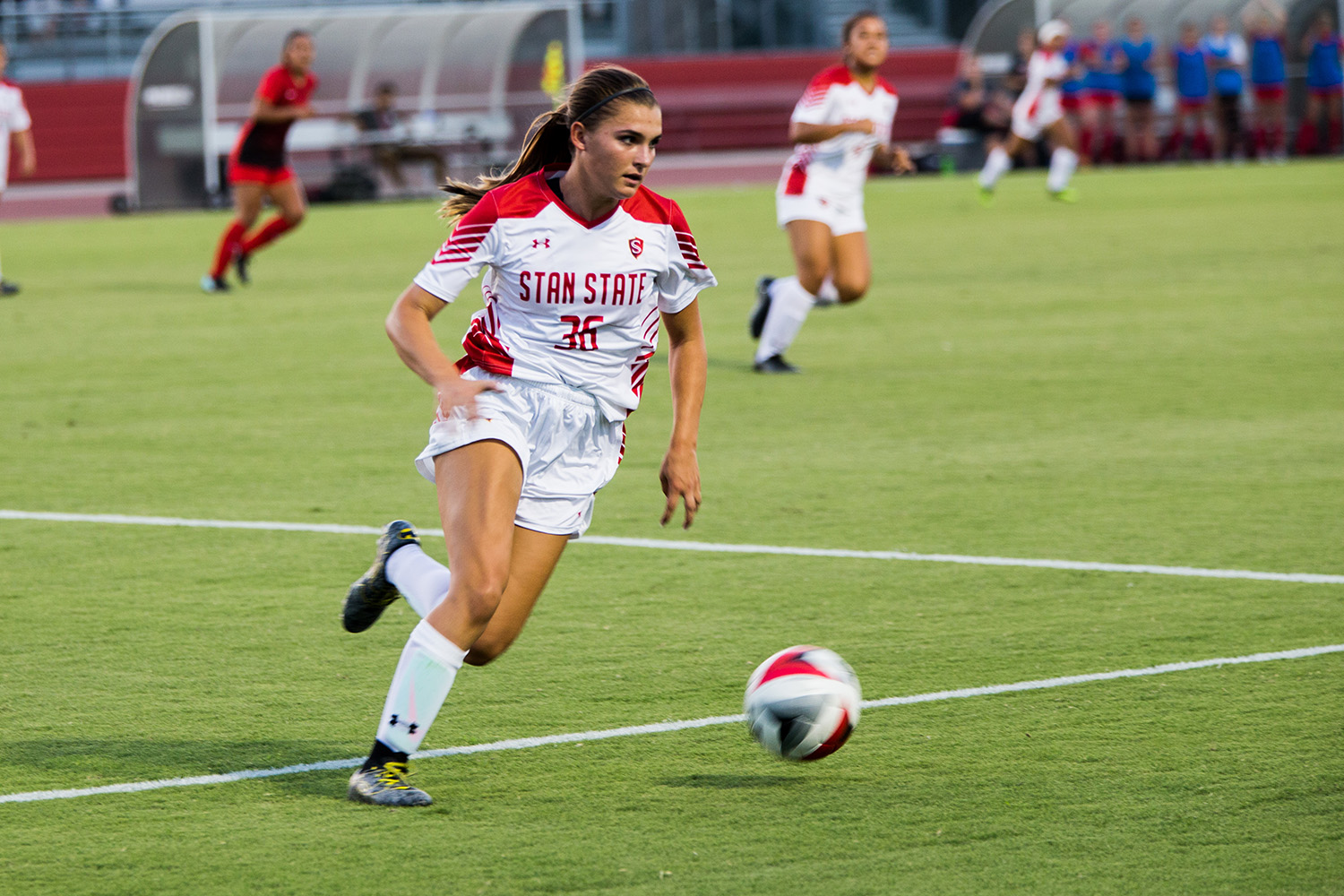 Accessibility Information
Persons with disabilities who need accommodations or have questions about access may contact the program sponsoring the event, as listed above.
Event Details
Every Friday at 5 p.m. the Athletics department will replay memorable games/matches of the 2019/20 seasons.
On Friday, Oct. 2, we throw it back to Oct. 30, 2019 when the Women's Soccer team rallied to beat Chico State in a crazy second half! Tune in Friday, Oct. 2, 2020 at 5 p.m. on the Warrior Athletics YouTube and Facebook channels to relive this amazing game! 
Warrior Replay Fridays
10/2    Women's Soccer         Rallies to beat Chico State With Wild Second Half (10/30/19)
10/9    Men's Soccer              Double OT Win Over William Jessup (9/12/19, 2OT Win)
10/16  Volleyball                    Improves to Program Best 10-4 After Win Over Sonoma State (10/5/19)
10/23  Women's Basketball   Scores 102 Points On San Francisco State (2/15/20) *
10/30  Men's Basketball        Davis Becomes Assists Leader In Win Against SF State (2/15/20) *
11/6    Baseball                      Pounds Cal State Monterey Bay in 9-0 Shutout (2/28/20) *
11/13  Softball                        Upset No. 23 Cal State Dominguez Hills (3/6/20)
11/20  Women's Soccer         Posts CCAA First Round Win over Cal State Dominguez Hills (11/12/19)
11/27  Volleyball                    Spikes Cal State East Bay to Earn CCAA Tourney Berth (11/5/19)
12/4    Men's Basketball        Wins Another Tight Battle Against Cal State East Bay (1/25/20) *
12/11  Women's Basketball   Snags CCAA First Round Win at Cal Poly Pomona (3/3/20) *
12/18  Baseball                      Dominates Cal State L.A. in 8-1 Win (3/6/20) *
*Partners with Blue Chip Broadcasting