Event date                                                                                              Contact
Friday, November 1, 2019                                                                       Xamuel Bañales
(6:00 pm - 9:00 pm)
Location                                                                                                 Email
Stanislaus State                                                                                      Ethnicstudies@csustan.edu
Mary Stuart Rogers 130 (MSR)                                       
Who's invited                                                                                         Parking Available
Open to Public                                                                                         Lot 11
Event Accommodations
Persons with disabilities who anticipate needing special accommodations or who have questions about physical access may email ethnicstudies@csustan.edu or call (209) 667-3127 in advance of the event.
---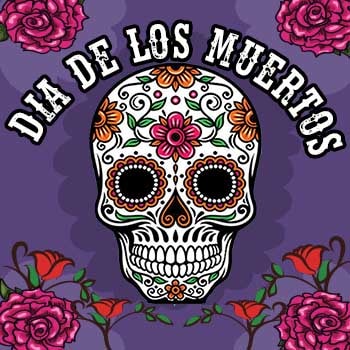 Day of the Dead (Día de los muertos) is a Mexican indigenous holiday when people remember and honor their deceased loved ones. Unlike the spooky tone of Halloween, the atmosphere of Day of the Dead is colorful and festive while the lives of those who have passed on are celebrated.
When this holiday became popularized in the United States in the early 1970s by the Chicano/a community, social politics became central to the celebrations. Thus, for this exhibit, Stanislaus State students and community members will create and display elaborate altars (or altares) that honor ancestors while calling attention to social justice issues in creative ways. The event is free and open to the public.