Event date
Wednesday, February 27, 2019  
5:30 p.m. to 8:00 p.m.
Location
Mainstage Theatre - Stanislaus State
Who's invited
Open to Public
---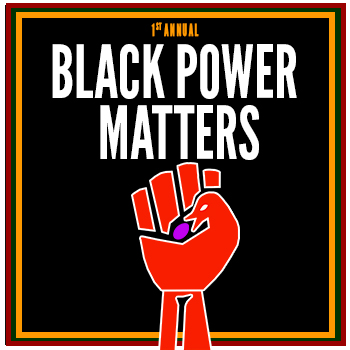 The First Annual Ethnic Studies "Black Power Matters" Event celebrates the centuries-long tradition of social justice activism of African Americans. Black Power Matters (BPM) features four guest speakers who will share their experiences of activism, healing, and resilience. Their perspectives include individuals from the Central Valley who with the United Black Student Network union, Black Lives Matter, and immigration work in Arizona. Students, panelists, and an African Drum and Dance group will also perform. Light refreshments will be provided.
Program: Students, panelists, and African Dance and Drum Performance group will engage in performances, discussions, and questions with attendees on:
Resilience, activism, and healing in social justice advocacy to improve the lives of African Americans in the Central Valley and beyond
Grace Davis High School and CSU BSU students will discuss the regional United Black Student Network's Initiative to increase enrollment of black students to colleges and universities in the Central Valley
Fenix drummers and dances will perform traditional African and African-Peruvian dances, songs, and story-telling and share the cultural traditions of each
The mission of this event is to launch an annual ES Black History Month programming as well as to establish a collaboration between high school- and university-level BSU members and black students to prioritize ways to improve educational, professional, and quality-of-life opportunities for black students in the Central Valley