Congratulations! You are on the right path to helping your child become successful for the CSU! Parents play a critical role in helping students prepare for college. We hope you find the checklist and resources below helpful as you guide your child through this college process.
Checklist for Parents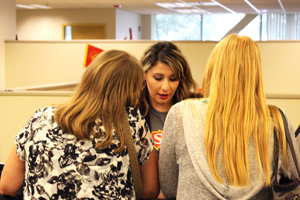 Padres
Felicidades por tomar este paso importante en la preparación de su hijo para la Universidad Estatal de California. Esperamos que la lista y recursos anotados abajo les sirva de guía mientras apolla a su hijo durante el proceso de ingreso a la universidad.
Consejos a Los Padres
Common Core/Estándares Académicos Fundamentales para Los Padres
Additional Resources/Recursos Adicionales